HubSpot Users Group (HUG) events are all about giving local marketers the opportunity to learn from each other, share best practices and of course network. The events are held every quarter and are hosted by various Marketing agencies.
This year, Penguin Strategies, a B2B Tech Marketing agency, hosted the first HUG of 2018 held at Microsoft Accelerator, Tel Aviv. With over 100 persons in attendance on a stormy, rainy morning our three speakers left our attendees inspired and armed with new strategies to confidently build and execute their mobile marketing strategy for 2018.
Below you can find a recap of each speaker's presentations with a link to download their respective presentations.
Opening the day was Penguin's CEO, Perry Nalevka who gave a warm welcome to all those in attendance and highlighted a new technology that HubSpot customers would find very useful to include in their sales tool box. PandaDoc is a useful tool that helps sales teams create, send and track sales documents such as proposals, price sheets, and others in order to close more deals faster. It integrates seamlessly with HubSpot and gives everyone who needs it, full visibility to the progress of a deal on the verge of being closed.
It's worth checking out but if needed feel free to reach out to Perry to hear more at perry@penguinstrategies.com
Getting us off to an informative start was David Yahid, CEO and Co-Founder of Sparkly, a platform for building engaging mobile pages that improve users experience with your brand therefore increases conversion. David's presentation titled, "How to make every mobile moment brand building", gave us the 3 insights we must consider when building a mobile strategy:
Is it fast?
Is it relevant?
Is it awesome?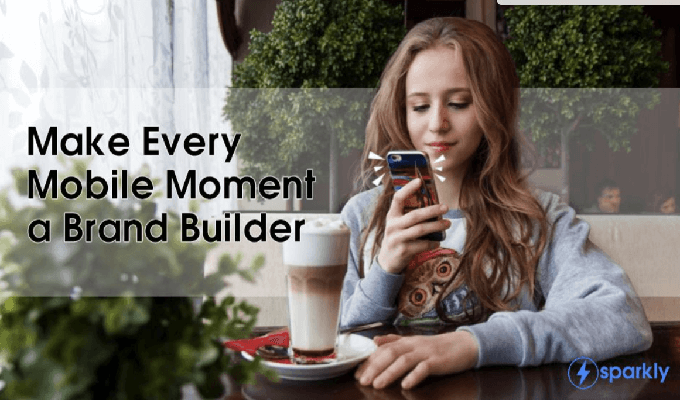 Download David's full presentation here.
Next, was Shoham Eckhaus, Chief Strategist at Penguin Strategies and a seasoned marketer. Shoham's presentation centered around the importance of personalization and the best way to do it. Her biggest takeaway was that although personalization is a nice addition to your basket of tools it is important to not get too carried away. Try to not over complicate it and to keep it manageable.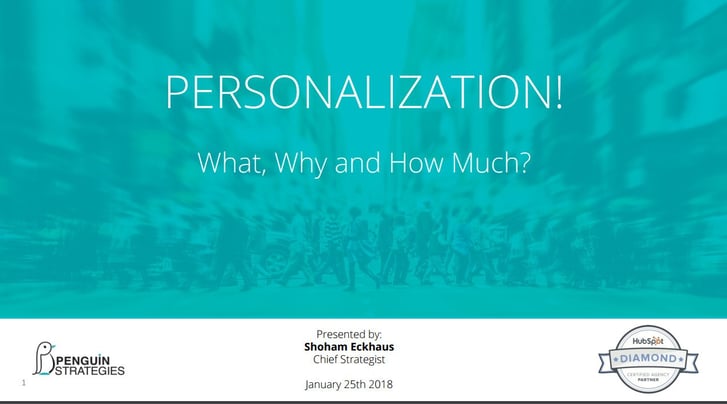 Download Shoham's full presentation here
Wrapping up the morning was, Yoav Oz, Mr. Fixer as he fondly refers to himself, but more commonly known as the CEO of SpotAd, a platform that helps you get the best bang for your buck from your PPC spend. Yoav was instrumental in showing us how artificial intelligence (AI) can and will be used in the very near future to help understand user behavior so our marketing tactics can be more streamlined to fit with a visitor's needs and expectation.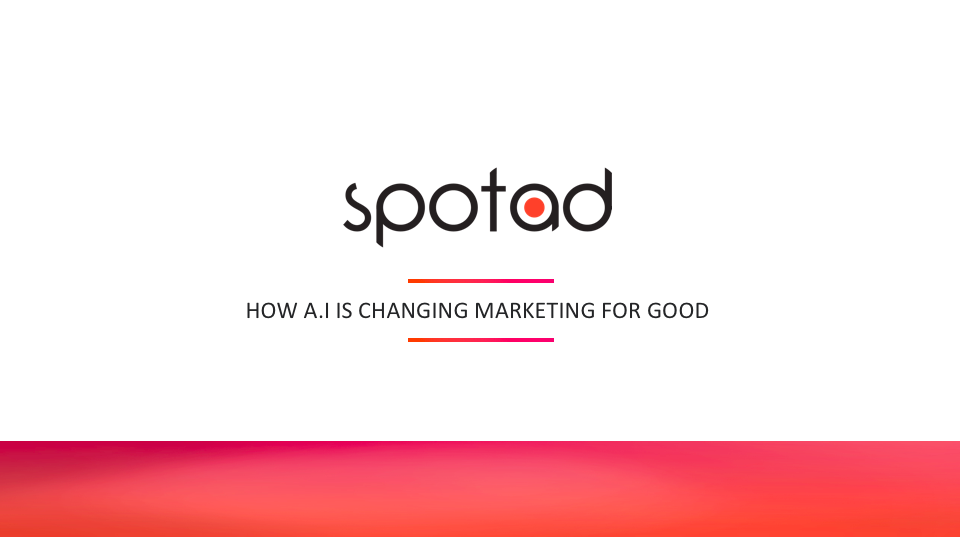 Download Yoav's full presentation here.

We do hope that the day's event was informative and useful to you. Do let us know what you liked or think we can improve on for future events. Just email david@penguinstrategies.com
In the meantime do be sure to sign up here in order to keep updated when the next HUG will take place.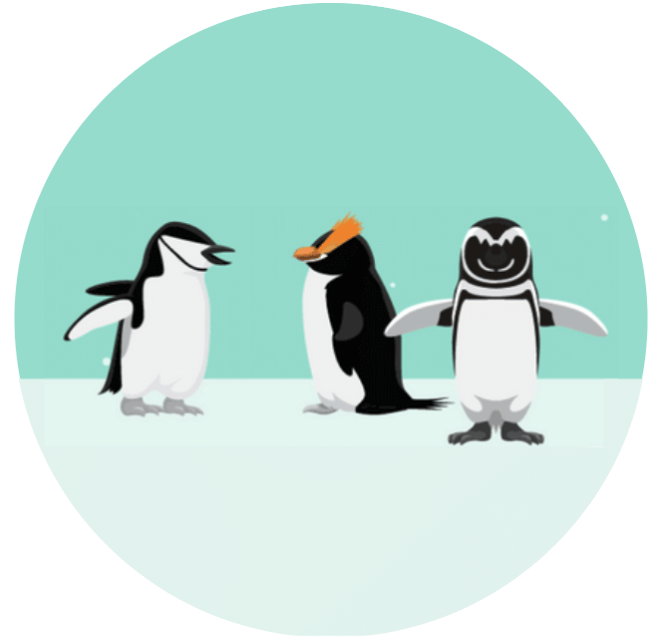 We help B2B Technology Companies, enterprise software and hardware companies increase brand awareness, reach more qualified leads and close more customers.