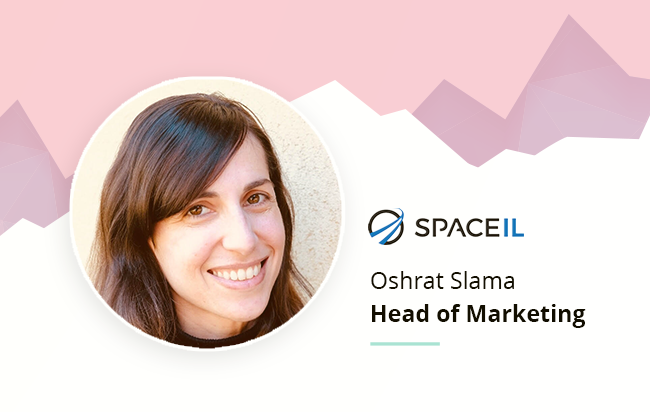 It's not every marketer whose job allows them to tell the story of a space expedition, but then again, Oshrat Slama Grozman doesn't work for your average company. Earlier this year, SpaceIL made worldwide headlines when its privately developed and funded spacecraft launched toward the moon.
Despite the spacecraft's crash landing, Oshrat takes a positive view of the entire process. "It is a success, no matter how you look at it. A small country like Israel made it to the moon as only a few superpowers have done before. The spacecraft is on the moon, even if didn't make a soft landing. Headlines shouldn't be about the crash, but the fact that we got there."
When Oshrat started at SpaceIL in November 2012, she was the seventh employee in a nonprofit organization operating as a startup, that lacked any type of marketing strategy. It gave her the rare opportunity to build a brand from the ground up. With the completion of the Beresheet moon mission, Oshrat mission at SpaceIL is complete, and she is leaving the position she's held for the last six-and-a-half years.
A Different Kind of Campaign
Unlike most businesses, SpaceIL wasn't trying to sell products. However, despite being a non-profit organization, they recognized the value of developing a marketing program which was focused on both educational activities and fundraising efforts. As a Google Lunar XPRIZE competitor, they were also required to stay in the public eye, which they did through press releases, reports, videos, and blogs.
Oshrat led it all, building powerful social media campaigns, events and PR, that brought public awareness to the small startup. She led the marketing efforts needed to reach out to private donors, alongside crowdfunding campaigns, and built joint partnerships with corporate sponsors and other brands. "SpaceIL brought original, unique content to the table, and the partners brought the funding and their audiences in the joint campaigns".
When SpaceIL became the first Google Lunar XPRIZE competitor to sign a launch contract, Oshrat produced a ceremony at Israeli President Rubin Rivlin's residence.
"It was a high-profile, successful event. We reached out to the president of Israel to host the event, which gave it a national event status. We invited high-ranked representatives from Google Lunar XPRIZE to state us as leaders of the competition, being the first team in this modern moon race to accomplish the milestone of signing a launch contract."
Oshrat views the entire time leading up to the launch as an ongoing campaign that began when the company started. The campaign "peaked in the last two-month period of the journey to the moon, from launch to landing. During this period, there was a major boost of funding to the marketing and PR efforts which came from our donors."
Career Advice to Up and Coming Digital Marketers
Oshrat has three pieces of advice for digital marketers looking to advance their career. First, stay up to date on the latest technology. The industry is constantly evolving, and if you don't constantly force yourself to stay current, you'll miss out on important tools and trends.
Second, know what to ask from your vendors to get the most out of them. "The ideal marketing manager should master the hands-on skills themselves, so she knows what to require from vendors, give feedback, and understand the reports they provide."
Third, "even if the day-to-day job of a marketing manager is very demanding, don't neglect the opportunity to attend marketing conferences, take online courses and consult with peers. Marketing managers may work alone within their organizations, but there is a community that you can share ideas and consult with."
In-house Marketing vs. using external marketing agencies
Oshrat clearly prefers hiring in-house employees to lead marketing efforts.
"In my opinion, no one can know and represent an organization's needs and look after its best interests better than an in-house marketing person. An in-house marketer's interests are actually the organization's, while vendors may have a different set of priorities that drives them."
That being said, there are times when outside marketing agencies are necessary, either because they possess the specific skills and expertise that you need, or because budgets don't allow for an in-house hire.
"The balance is to be open to encourage suggestions from your vendors, and know how to get professional advice from them, but make the decisions that are best for your organization."
Building that Ongoing Conversation
Real-Time Marketing is one technique that Oshrat employs to maintain a connection between SpaceIL and the company's followers. She believes marketers need to respond quickly to current events with ads and activities and recommends planning ahead for potential events and opportunities.
Oshrat found that user-generated content was an important way to engage the public and invite them into the product. This way we get "content, innovation, and engagement." SpaceIL invited Facebook followers to propose names for the spacecraft and then had them vote on the winning name. They also invited kids to upload drawings and asked adults to upload selfies taken next to a model spacecraft located inside Tel Aviv's Ben Gurion Airport, which were sent into space aboard the spacecraft.
Work-Life Balance
Balancing work and life is more important than ever to Oshrat, since the birth of her son two years ago. She believes parenthood makes her more efficient at the office, and she schedules evening calls after his bedtime. Oshrat does schedule one long day at the office every week, so she can ensure that everything on her desk gets handled, and tries her best to maintain boundaries when she returns home.
"I still find myself too available at home sometimes, instantly answering emails and texts from work, so there is always room for improvement, setting the boundaries and finding the balance."
This is the third in our Marketer Spotlight series. Click the Subscribe button on this page to get the series delivered directly to your inbox.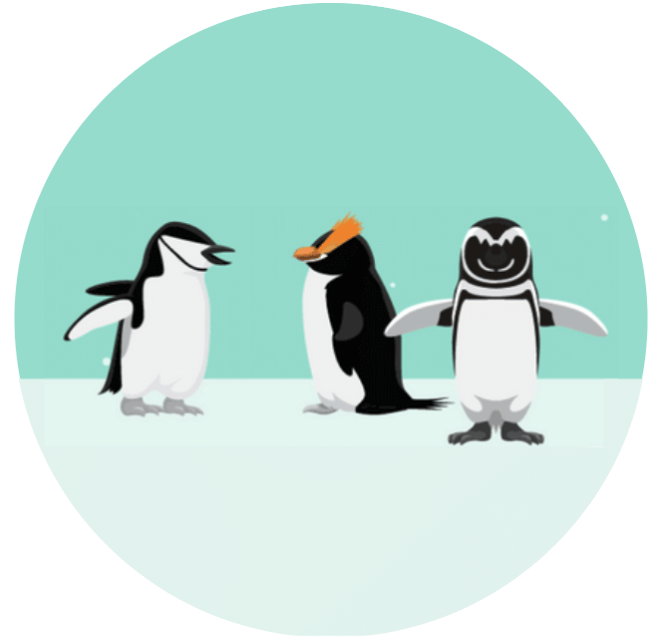 As a leading B2B digital marketing agency, We help B2B Technology Companies, enterprise software, and hardware companies increase brand awareness, reach more qualified leads and close more customers. Penguin Strategies is a Diamond Partner of HubSpot.