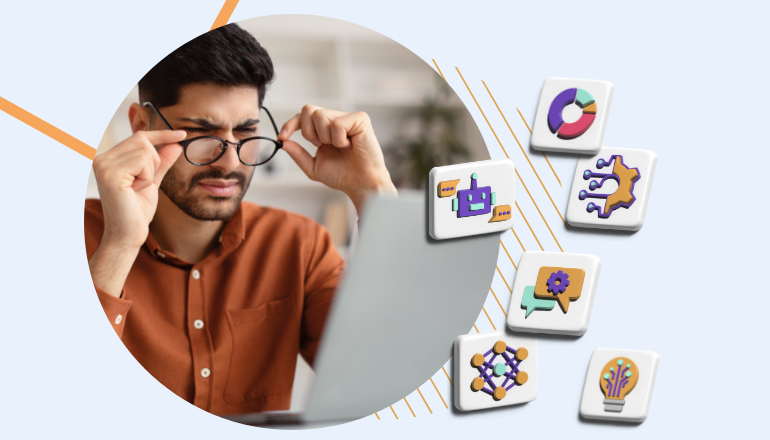 Piloting new tech fails more often than not, especially if the pilot isn't planned properly. Generative AI tool adoption is no different.
It's important to set up a clear process for evaluating similar tools that can offer a clear value for comparison. I like to look at these 5 characteristics at these weights, but the weights will vary case by case:
*At the end of this blog there is a handy dandy Google Sheet template to help you evaluate your AI tools.
Features and Functionality (25%)
Many AI tools look the same at first glance, but when you dive a bit deeper you will find many differences. Tools will have different interfaces, functionalities and capabilities and the end result will also be different.
For example - compare HubSpot Content Assistant to Writer.com add-on. These are the predefined options they give to review text. Do you prefer the option to change tone or the option to polish?
| | |
| --- | --- |
| Content Assistant | Writer.com Extension |
In the case of tools that will be used publicly it is crucial to ensure that they can keep true to your brand guidelines both visually and textually so that you aren't investing all your time into rebranding the content. You should be investing in enriching it.
Some questions to ask yourself:
Does it do what I need it to?

Does it provide more functionality/value than free tools such as ChatGPT/Bard/Bing?

Does it provide the framework for me to be successful?

What is the level of customization and control?

Will I be able to scale?

Does it have a web extension? Desktop app?

Is it intuituve?
Performance (40%)
Performance is critical not just for the present, but also for the future. While you may be tempted to rank a tool higher because it just feels right, don't. You need to quantify why you have that feeling.
Performance is a functionality of accuracy, speed, scalability, benchmarking and feedback.
Make sure to collect feedback from as many users as possible. Personal bias will really factor in to your performance score and with more points of view, you will get a fuller picture.
Some questions to ask yourself:
Did I complete my goal?

Does it perform better than ChatGPT/Bard/Bing?

Does it improve over time?

Does it slow down my computer?

Can we scale larger workloads/datasets/users?

How did its output perform in the real world?
Integrations (15%)
As more and more tech is flooding the markets, keeping a lean mean integrated tech stack is invaluable. You need your tech to talk to each other.
Will the gen AI tool be able to handle imports from your favorite spreadsheet program as is? Will you need to use paste as plain text and then reformat? Can you export straight from your gen AI into your CRM?
I'm sure developers have questions about APIs and SDKs that need to be answered as well.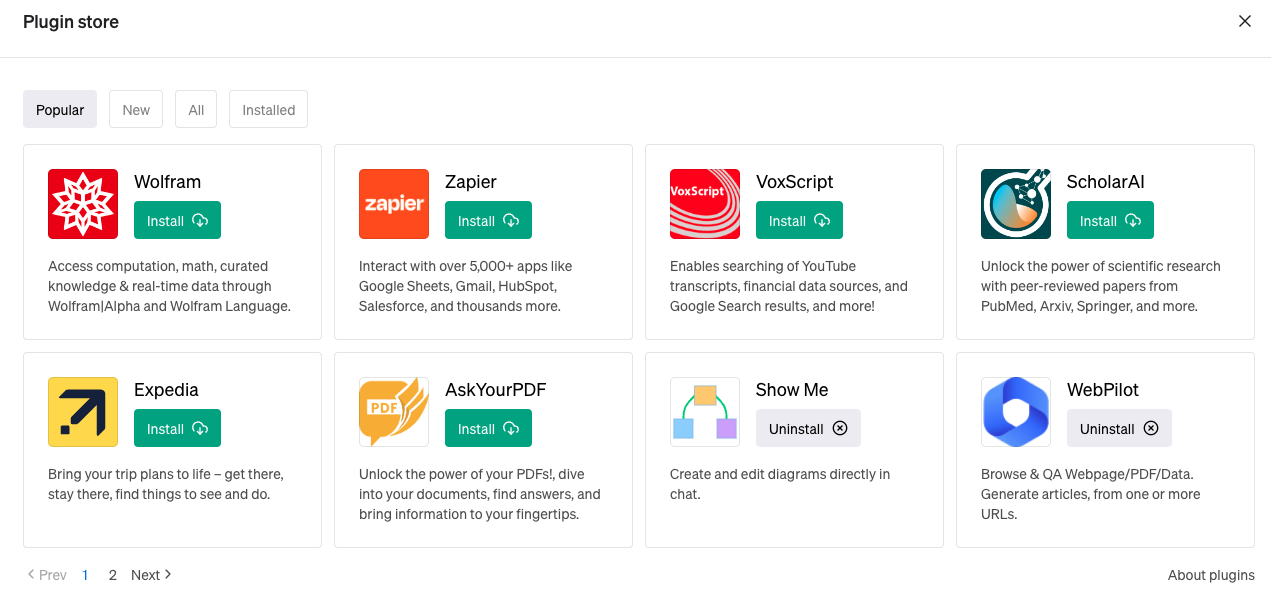 ChatGPT Plugin store
Some questions to ask yourself:
Which integrations/plug-ins are already created?

Can it be integrated into our proprietary systems?

Are there integration tutorials?

Does it speak with my tech? Check both input and output.
Costs (10%)
In the grand scheme of it all, pricing will not vary greatly unless the capabilities vary greatly. Don't look at cost as a single number. Assess the licensing fees by subscription fees, seats, usage limits.
Make sure you are always comparing apples to apples!
Some questions to ask yourself:
What are my direct and indirect costs?

Will this make any existing costs redundant?

Is the payment monthly or annual?

Is the freemium good enough?

Is this profitable for the company?
Community, support and documentation (10%)
Let's be honest. Half of these tools won't be here in two years. They will merge, get acquired or just fail. A good indicator of a tool sticking around is its following. More than that though, a tool with a community will be able to answer questions that the creators didn't think of.
Does the tool have its own support documentation? What about tutorials, examples and onboarding? Like with ease of use, you don't want the tool sitting in the penalty box because you can't figure out how to use it.
Some questions to ask yourself:
Is there an active user community?

Is support responsive?

Are there good tutorials?

Is there the proper documentation to get you started in a jiffy?

Is its documentation accessible?
Implementing Gen AI Tools
Just remember, the finish line isn't choosing which tool. You need to train the team, pilot the tool and measure results. Otherwise, how will you know if you chose right?
Here is a handy dandy Google Sheet template to help you evaluate your AI tools. Just copy the file and get cracking!
Also check out our AI marketing solutions.
By asking the right questions and considering these key factors, you can make an informed decision and choose the tool that best fits your needs. Remember, the journey doesn't end with choosing the tool. It's important to train your team, pilot the tool, and measure results. By doing so, you can ensure that you are making the most of your investment and achieving the desired outcomes. So, go ahead, dive in, and explore the world of Gen AI tools. With the right approach, you can unlock their full potential and take your business to new heights.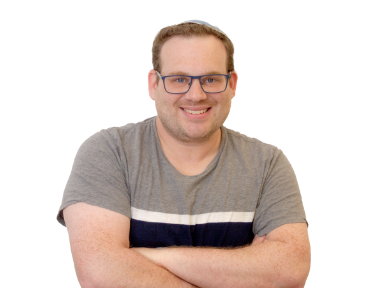 Yoni is our Director of AI marketing solutions and senior marketing strategist. He is certified by the AI Marketing Institute and as a HubSpot trainer. Yoni helps companies adopt generative AI tools in their tech stack and works with AI generated content to produce the ultimate assets in record time. Yoni runs marketing strategy for clients from various industries, including automotive tech, cybersecurity, finance and more. Yoni's not-so-secret marketing secret? Everything in marketing comes down to goals and audience. If you don't know who you're talking to and what you want to achieve, you're shooting in the dark.