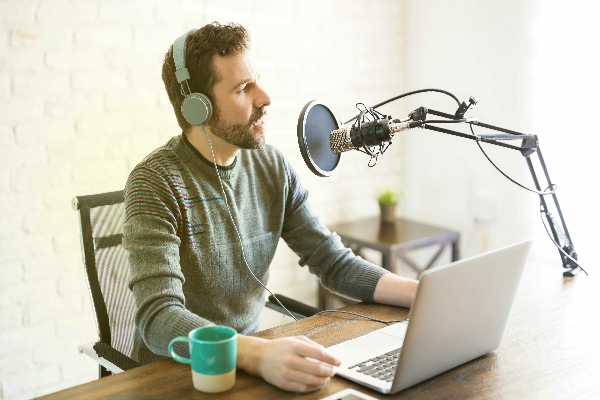 Marketing podcasts can transform the way you think of your commute. I can tell you from personal experience, that when you're commuting to work, whether by car, bus, or whatever, you can't help but feel that you're time is being wasted. When driving, you have limited options of what you can do without risking your life. It basically comes down to listening to the same Top 40 songs you hear all day at work anyway, or talk radio chattering on about sports and/or politics.
However, an enticing alternative in podcasts has been introduced to the audio entertainment landscape. Surprisingly, listening to podcasts on your trip to the office can be the most productive you are all day!
The Benefits of Marketing Podcasts
So, I have been a podcast addict for years now, albeit mostly in the realm of entertainment. The medium is special in an almost unidentifiable way. It's like radio, but more personal and with a stronger connection to its audience. Podcast hosts tend to be very familiar with social media and are comfortable with the give-and-take that comes with it. They respond to Tweets, lurk subreddits and monitor Facebook pages. So if you hear something interesting, there are many ways to get more information directly from the source.
Podcasts are also more interactive. Listeners can pause the podcast to take notes, rewind it if they miss something important or fast forward to skip the ads, self-promotions and casual plugs, if they so desire. They can also rate the podcast as a whole on iTunes or leave a comment on a specific episode.
Most importantly, the power is placed in the hands of the listeners. Users can choose individual episodes to download, so they aren't stuck listening to something irrelevant to them. In short, listeners can learn what they want, where they want, how they want, and at the pace they want.
Podcast Drawbacks
The medium of podcasting is still comparatively new, so there remain a few rough edges to be aware of, especially when it comes to marketing podcasts.
There are only a few great podcasts that concentrate on marketing, creating a big problem. The hosts of these 'casts are able to get limited guests that are deemed fascinating enough to share with their audience.

So, where can hosts turn when they can't lock down their next guest? They rely heavily on each other. It seems to be an identifiable pattern in marketing podcasts, at least lately, that the hosts are prone to visiting each others' programs regularly. To a certain extent, it is unavoidable, because podcast hosts have the most experience with the medium and willingness to participate. But, is willingness and comfort really more important than an original point of view with unique experiences? I think not.
The other potential problem, is the pervasive self-promotion. Granted, you are listening to marketers talking about marketing, it isn't entirely unexpected. However, it is important that listeners are prepared to hear about the guest's book, products, or own podcast regularly throughout their interview.
Some Interesting Marketing Podcasts to Get You Started
Scott Stratten and Alison Kramer deliver business insights in their unorthodox video podcast, which can be lighthearted or outrageous depending on the topic and their mood that day. Taglined as "Business for the fed up", the program is genuinely funny with great chemistry between Alison and Scott, which makes sense considering they have had 5 children together.
The UnPodcast connects to the audience on a human level and seems the least like an infomercial out of all of them. They tend to take real life events and relate those to marketing ideas and techniques. It's a wonder what actually having fun can do for the likability of a podcast.
Marketing in Your Car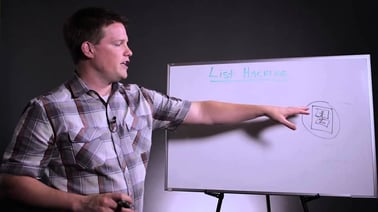 Hosted by Russell Brunson, an entrepreneur with over 12 years of experience, this podcast provides a quick insight that can be digested in small doses, usually recorded in his car.
The main appeal of Marketing in Your Car is that most episodes are around 10 minutes long, so you can get some actionable advice during your commute, without being overwhelmed by information overload.
The Art of Paid Traffic Podcast (AOPT)
This podcast focuses on Facebook ads, YouTube ads, Twitter ads, Google Adwords, retargeting, native advertising, Instagram, LinkedIn ads, sales funnels, analytics, landing pages, sales pages and how to write good ad copy.
Hosted by Rick Mulready, a generally agreeable conversationalist, who boasts that you'll get proven tactics, strategies and case studies that grow businesses, particularly with the use of Facebook ads. However, he does have guests from a variety of backgrounds, who share their experiences with other forms of marketing as well. Mulready has another podcast, Inside Social Media podcast, which concentrates more on organic growth through social media.
There's no other way of saying it, Amy Porterfield has an infectious enthusiasm for online marketing. Personally, I have never hosted a webinar, but just listening to her talk about it makes me want to try. She doesn't just slide by on her motivational personality, she also gives really solid advice, backed by years of experience. Most importantly, Amy gives you that insight in a precise way that is still easy to understand and enact.
Pat Flynn is very easy to listen to. He has a certain charm and a good sense of humor, which injects a little life into the occasional dry subject. The meaning behind the name of the podcast is actually quite inspiring. He was laid off from a corporate job, where he was working more than full-time, much like most of you who are reading this. Instead of despairing, he took advantage of this opportunity to start his own business with a singular goal; to support his family, while also being able to spend quality time with them.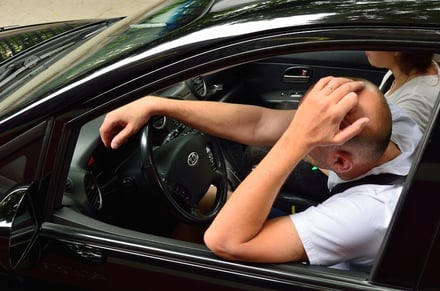 Ultimately, that's the goal of this podcast. He wants to enable entrepreneurs and marketing professionals to create passive income streams, so that they can spend time doing the things that make life worth living. The advice given runs the gamut, from automation to crowdsourcing to social media, with a steady stream of informed guests dropping by.
So, what are you waiting for?
Quit thinking of your commute time as a sunken cost! Make the most of that car traffic, by learning how to create web traffic, and bringing that knowledge into the boardroom with confidence.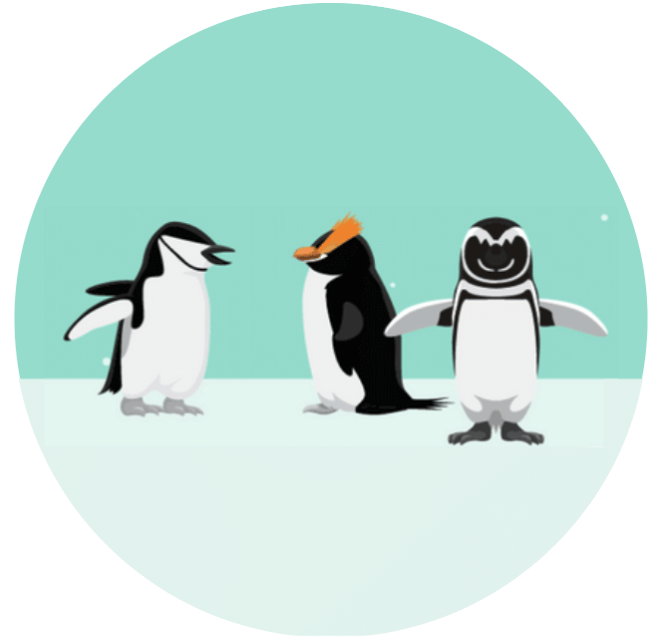 As a leading B2B digital marketing agency, We help B2B Technology Companies, enterprise software, and hardware companies increase brand awareness, reach more qualified leads and close more customers. Penguin Strategies is a Diamond Partner of HubSpot.