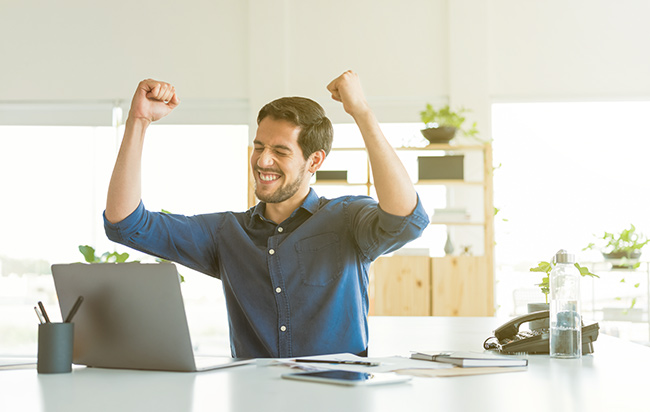 Marketing expert and influencer Josh Steimle estimates that one blog post on Forbes has brought him over $2 million in profit. Not that the post itself paid off in that much cash, of course, but it led to a measurable uptick in his SEO company's business and opened the doors to many more writing and speaking opportunities that super-charged his income.
That's the kind of success that everyone from C-suites to marketing managers want from their campaigns, but how do you make it happen? Steimle gave a fascinating talk at CMC17 in Boston this spring in which he broke down exactly why his post — 4 Tips for Hiring the Right SEO Firm — was so successful. The takeaway? These five tips for creating great content and getting readers to notice it.
Choose the Right Channel
It's a dog-eat-dog fight to the death for your customer's attention on a crowded internet, so publish your content on the channel most likely to be trusted by your readers. For Steimle, that was business-oriented Forbes, but your best choice could be different.
Top online media sites like Forbes and the Huffington Post almost automatically ranked in Google searches, but there are plenty of authority sites with more specific niches. To maximize the attention your work gets, do your research and choose a big channel that makes sense for your topics, and is trusted by clients and search engines alike.
Use Your Keywords Early and Often
Though keyword stuffing is a thing of the past, you should never hesitate to use your most important keyword — naturally, of course! — in the title and first sentence of your article. This does readers a service by letting them know your post is on point and will address their needs. Consider Steimle's title - "4 Tips for Hiring the Right SEO Firm" goes for the keyword jugular immediately.
Create Credibility by Admitting a Weakness
At the end of his introductory paragraph, Steimle includes an important aside:
Full disclosure: I'm a co-owner of an SEO firm and am a bit biased in my opinions of what "the right kind of SEO firm" is.
Steimle turns his weakness — the bias of being an SEO guy who might be trying to sell you something — into a strength. That strength is his expertise, but it's the honesty about who he is that allows it to shine through. The lesson? Don't be afraid to be authentic. People like to do business with people, not companies. Being real will definitely pay off.
Choose a Topic That Matters to Your Readers
One major reason for this particular blog post's success is that it answers a crucial question about dealing with SEO. Note that the topic isn't a direct sales pitch, but it does address a real need. Steimle recommends a strong dose of common sense in choosing your topics, along with some research about what your potential clients want to know. Great places to research their questions include Quora and Answer the Public.
Make a Connection
Finally, Steimle points out that good writing is essential. That big channel will bring the traffic, but it's the content that will lead to conversions. Steimle recommends avoiding industry jargon like the plague and instead sticking to accessible language. He also promotes using the word "you" to build a direct connection to your reader. His introduction begins with "You've got a problem," and it's highly effective at drawing the reader in.
A one-two punch of the right channel and engaging, useful content is key. For more great advice on optimizing your content, check out our SEO checklist.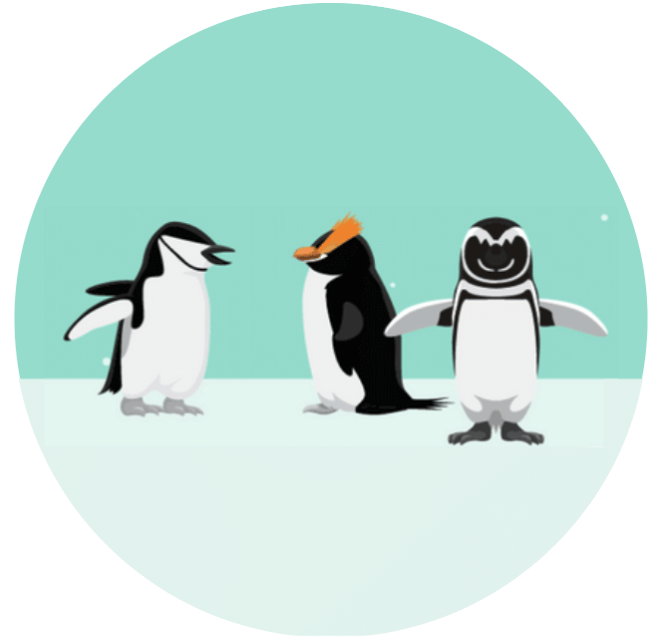 As a leading B2B digital marketing agency, We help B2B Technology Companies, enterprise software, and hardware companies increase brand awareness, reach more qualified leads and close more customers. Penguin Strategies is a Diamond Partner of HubSpot.