Your Basic SEO Checklist For Optimizing Blogs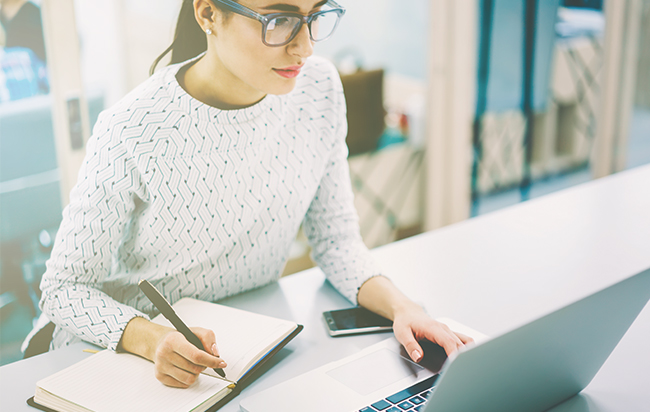 23 Sep 2021
As a marketer, I'm aware that SEO should be embedded into my DNA. But it's just not. Which is almost embarrassing to say alone out loud, let alone actually type it out for the world to see (or at least our avid followers).
And, once I did onboard myself onto the ins and outs of SEO, there was just so much to remember! Which is why we created a quick "cheat sheet" to reference for each of our blog posts, which we've decided it was time to share with you.
The number of domains linking to a page correlated with rankings more than any other factor (Backlinko). But, before I show you the tips and tricks for successfully optimizing blog posts, here are a few stats that you should keep in mind as you begin to tweak your marketing's SEO strategy:
80% of people use a smartphone every single day, with 27% using only their smartphone (Google)
Content with at least one image significantly outperformed content without any images (Backlinko)
Voice search has increased by 10% (Search Engine Land)
Updating and republishing old blog posts with new content and images can increase organic traffic by 11% (Backlinko)
And now, without further delay, here are a few tips and tricks to help your Google ranking:
The Basic SEO Checklist
Select keyword or keyword phrase that this blog will be centered on
Create a short URL (delete any articles, such as 'a,' 'the,' 'for')
Include the keyword in your title, subheaders, URL, metadescription, and image alt text
Include the keyword in the first and last paragraph of the blog
In the post title, metadescription, and URL, place the keyword as close to the beginning as possible (if it makes sense)
Check that each blog has 3+ internal links and add them to the relevant anchor text
Be the Overachiever, Aim Higher
If just doing the basics isn't enough for you, here are a few tactics you may also want to check out:
Add Interactive Elements: I'm personally a huge fan of adding quizzes to content (check out Qzzr – yes, that backlink will help their SEO). It provides your audience with something fun to do as they're on the go AND you place higher in Google. A win-win if you ask me.
Become Friends with Influencers: Okay, this probably sounds like you're trying to use them for quality backlinks. I guess in a way you are, there really isn't any way to hide that. But, ideally, in the perfect world, while you'd be asking bloggers, influencers and media sites for a favor (asking them to mention you in their content or provide you with a link), you'd be doing something for them (i.e. a free product to try, a compelling story, etc.)
Rank Locally: Don't forget to triple-check whether your business is listed on local search engines. Yes, I bet you're digging into Yelp, Google Business Listings, Better Business Bureau and CitySearch right now. Here's a link for a quick reference to where you should be listed.
Research Where Your Brand is Mentioned: It's possible that someone has mentioned your brand but that your website was not actually linked within the mention. It's time to reach out to that publication and ask them to link your brand's name!
One Last Thing
Before I let you go and conquer the world of SEO, it's important to remember that you can't just optimize a piece of content once and then be done with it, it always needs a quick refresher.
This simply means that every month, as you pull together your monthly marketing report (which we can definitely help you with), pay attention to which blogs were ranked the top on your site. If one of those pieces of content is from 3+ months ago, then perhaps you should go back in and take the following action:
Switch out your older CTAs with new ones
Add new images to your blog (remember to optimize the alt text for keywords!)
Update statistics within the blog post if they're outdated (ideally you want statistics to be a no more than a year old – two if you have absolutely no other option)
Even making these small changes will notify Google that this piece of content is still up-to-date and it will continue pushing it higher in the search results.
Questions? We would love to chat SEO with you!