In a recent call in which I was giving a demo of how we use Oktopost, a couple of questions came up regarding the lead capture feature. I had originally asked Mark (local Penguin tech guru) to write an email to walk our client through the steps. When he came up with a beautifully screenshot filled response, it seemed a waste not to turn it into a blog. So, back to the questions.
Why bother setting up lead capture if I already have a tool (Hubspot) that is collecting my information?
How do we set it up?
Why bother with Oktopost Lead Capture?
So first, let's talk about why you should bother setting it up. Simple. Data is data. The more you can get, the more you can be certain that your analytics are accurate. While we'd like to think that our data is telling the truth, there are different versions of the truth that it can tell. When I'm looking at our HubSpot analytics, Oktopost traffic comes up both in Referral and Social traffic. As I can't understand the seemingly arbitrary definitions that will identify the same source in two different ways, I opt for Oktopost Lead Capture.
How do you set it up?
1. In the top right hand corner, move your mouse over the icon of 4 boxes. If you have full administration rights, you will see a series of options, including Integrations, Browser Plugins, Knowledge Base, and most importantly, Lead Capture.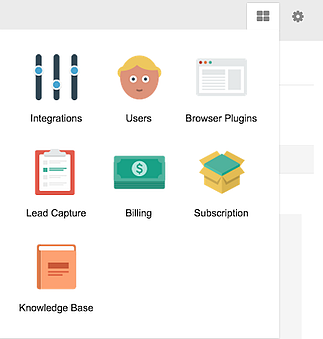 2. Copy and paste the "Lead Capture Code" and "Conversion Pixel". Paste them into a notepad for easy retrieval once you're landing page is ready.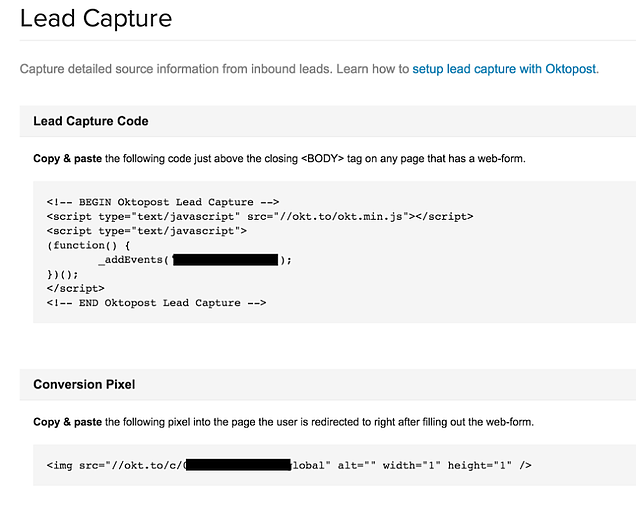 3. Add the "Lead Capture Code" on all landing pages with a form. In HubSpot, it's best to place this in the Head Section HTML, like this: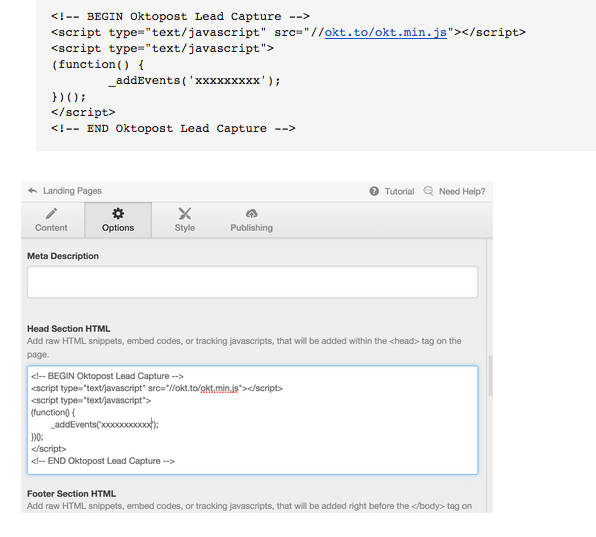 4. Add the "Conversion Pixel" on all Thank You pages. Add this in the Footer Section HTML of your HubSpot Thank You page.
Note that, while the "Lead Capture Code" will be the same across all your pages, the Conversion Pixel can be optimized per campaign according to your needs.


If you have any further questions, feel free to email me or check out Oktopost's Knowledge Base.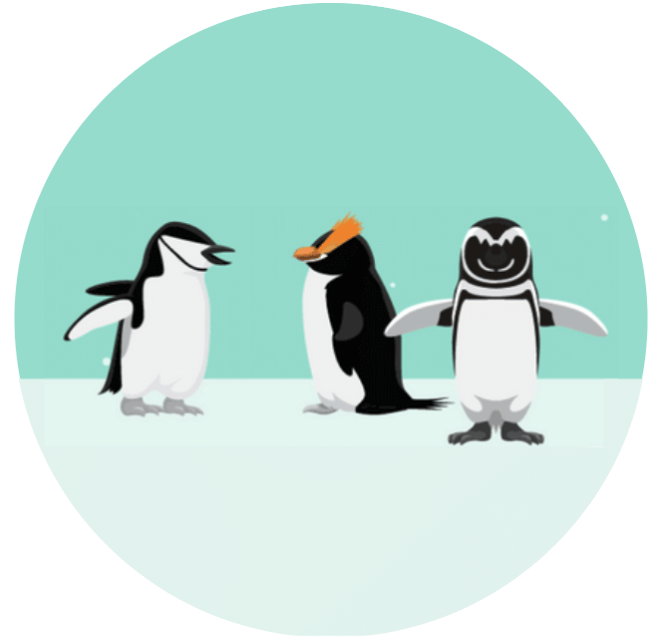 As a leading B2B digital marketing agency, We help B2B Technology Companies, enterprise software, and hardware companies increase brand awareness, reach more qualified leads and close more customers. Penguin Strategies is a Diamond Partner of HubSpot.