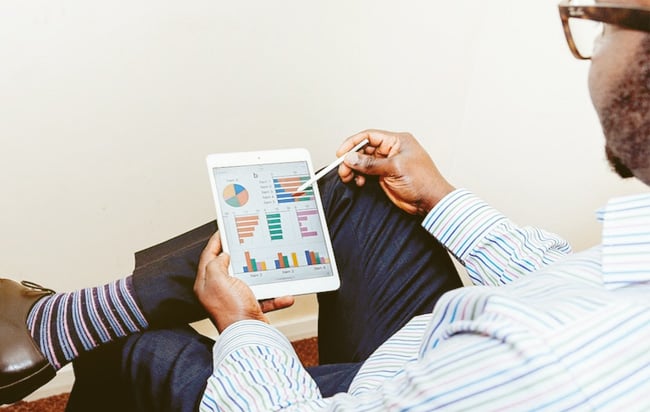 Most companies have a marketing and sales team that creates A LOT of content in order to engage their ideal buyers. But this process isn't as easy as it may appear. Even with new technologies in place, marketing and sales are continuously challenged to more personally and compellingly address different market segments.
Often, these decisions end up being made on a "gut feeling". Making content marketing decisions by glorified guesswork tends to produce results that are neither efficient nor effective as a pipeline accelerator.
Move Past "Trial And Error" In Order To Accelerate The Sales And Marketing Pipeline:
The ultimate measure of a pipeline's success is the conversion of leads to sales opportunities. Leads that are handed to the sales should be pre-vetted for product/service education, open-mindedness, and purchase readiness. In the absence of such screening, the sales team will be unduly burdened and the closing phase of the pipeline will be unnecessarily lengthened.
Lean in close, here's a secret: The key to pipeline acceleration is one simple thing: Engagement.
Accelerating The Pipeline:
Pipeline acceleration refers to the process of increasing conversion rates between one stage of the pipeline to another. This results in more revenue coming into the company, and at a faster rate.
In order to achieve this goal, marketing and sales should work together to foster a shared understanding of what it means to "accelerate the pipeline".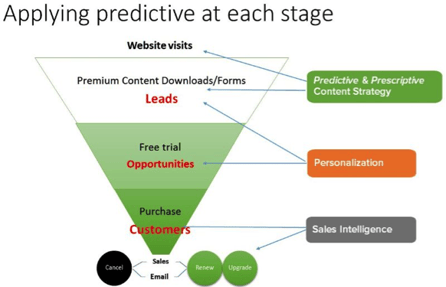 Utilizing predictive content analytics to better understand the buyer's interest at each stage of the pipeline can dramatically reduce the time it takes for qualified prospects to move through the pipeline. With each stage improving incrementally, an overall improvement in revenue realization can be achieved over time.
Join our live webinar to accelerate your revenue pipeline
Join us on November 11th at 11:30am EST and learn how to use predictive marketing to attract better leads, keep them engaged and improve sales conversions.
Making use of predictive analytics, you can better:
Attract the leads you sales team is asking for, with LESS content
Accelerate the pipeline by personalizing the buyer's experience
Pass a customized call and email script to the sales team based on a lead's personal interest
In this webinar demand generation expert Ellen Steinlauf will discuss how to accelerate the revenue pipeline by focusing on the relationship and communication between the marketing & sales teams.
Watch the on-demand webinar now!
Relying on unquantifiable "gut feelings" to assess what buyer's are interested in and decide what to publish to engage them will no longer cut it. Analytics that can predict what a buyer is likely to read and suggest content to best engage and nurture them on their path to purchase is what's called for. Consider this the beginning of your journey to clever content.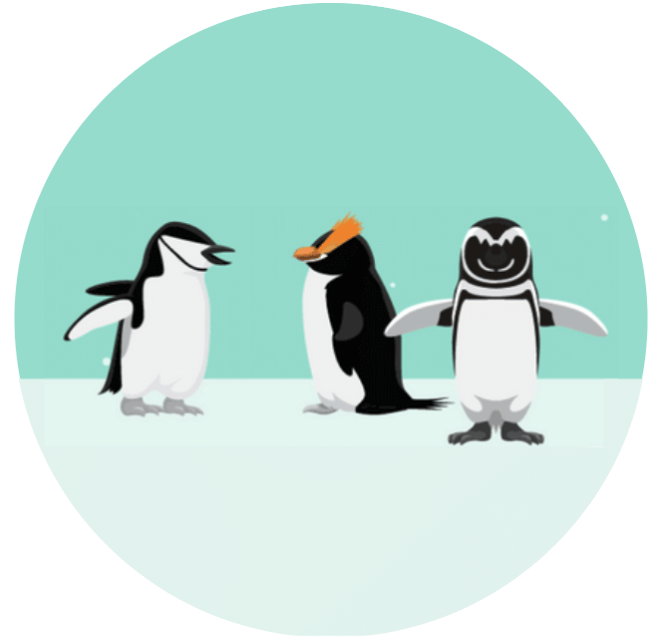 As a leading B2B digital marketing agency, We help B2B Technology Companies, enterprise software, and hardware companies increase brand awareness, reach more qualified leads and close more customers. Penguin Strategies is a Diamond Partner of HubSpot.