We all know the importance of content. That's why I'm writing this blog and why you're spending your precious time reading it! But there's no point in allocating resources and money to creating content that won't convert blog readers. If you want to squeeze value out of that blog traffic, keep these 7 tips in mind.
1. SEO The Heck Out of It:
Search Engine Optimization should be the first thing on your checklist when you start writing a blog. If you want people to find your blog while surfing the web, you need to take SEO into consideration. It differentiates you from your competitors
Before you start writing your blog, you should select a highly effective keyword phrase. If you're wondering how to do that, take a look at this guide. Your selected keyword phrase should be in the title, used as many times as possible throughout the blog, and preferably in one of the headers.
2. Eliminate Distractions:
Today, the average human's attention span is in decline. Average attention spans have fallen from 12 seconds in 2000, (around the time smartphones came out) to 8 seconds today.
What does that mean for your friendly neighborhood blogger?

We have to safeguard our reader's attention, and focus it on the content of the post. Your post should focus on one topic, and should include as few diversions from this point as possible.
Stick to your point, but let your story unfold as your readers keep scrolling down the page. If information isn't completely necessary, don't include it. It's that simple.
You should obviously provide sources to back up your claims by hyperlinking. If you feel it's necessary to include citations, do it in footnote style, under your CTA. At the same time, try to limit the amount of outbound links populating your post.
You want to present your readers with as few obstacles as possible reaching the bottom of the page – and the lion's share of those obstacles ought to at least direct distracted readers back to your content, rife for conversion
In the same vein, it's important to eliminate any unessential advertising, badges, and intrusive social media widgets. If you have one goal for your blog, it's important to focus on that goal and make it crystal clear to your readers. Distractions aren't welcome.
3. Create a Sense of Urgency
Are you one of those people that will buy something mainly because it's a limited time sale, or limited stock item? I'll admit it – I am. For as long as I can remember, FOMO, or Fear Of Missing Out has been a term used in my circle of friends as though it were a widespread and debilitating medical condition.
You may not want to admit it, you might not even be aware of it, but chances are your affected by FOMO. Most of us are – and it's completely natural. For that simple and undeniable psychological reason, blogs that create a sense of urgency help convert blog readers to qualified leads.
Here are two ways to infuse a sense of urgency into your blog posts:
Use language that invokes a feeling of immediacy by providing spelling things out to demonstrate the importance of the opt-in. Not later, but now!
Present readers with an offer they can't refuse. This can mean a limited edition product, limited-time deals, bundles, coupons etcetera.
4. Use Multiple CALLS-TO-ACTION
Many feel a bit uncomfortable self-promoting, but if you don't express what you want readers to do, they're not likely to do it.
Before choosing a CTA to use in your blog, make sure that it's relevant to your main goal and topic. Using relevant CTAs helps strengthen your relationship with the reader, keeping them wanting more.
Don't limit yourself to only one CTA. Try using a variation of CTAs including textual CTAs, visual CTAs of different sizes and designs, making use of the blog body as well as sidebar.
5. Don't Forget About Links
This bears repeating: while too many links can distract readers from the main goal of your blog, that doesn't mean you shouldn't have any.
Internal links to your website's product pages, homepage, blog posts and other pages are especially important. You want customers to browse your site and learn more about your product or service. All the same, you need to make sure that the links you use are relevant to your post.
6. Resolve Pain Points
The highest converting blog topics are those that answer a specific question and cater to the readers' pain points. If you know that your customer focuses on increasing revenue, customer satisfaction, or brand awareness, write your posts accordingly.
Creating general blogs won't cut it if you want to increase conversion rates. Do your research, find out who your different personae are, and create blog posts around their pain points.
Remember not to give your readers all of your answers. Your blog should give them a sneak preview at how to solve their problems, not the full solution. Including actionable tips is a must, but leaving them wanting more will entice them to click on your CTAs.
7. Don't Be Overly Promotional
Ultimately the purpose of your blog is to generate revenue in one way or another, but that shouldn't be too obvious to your readers. Trying too hard to sell your product or service will result in unsatisfied readers and may degrade your credibility.
Try gaining your customers' trust by providing informative, actionable, targeted content that leaves them wanting more. It's easier said than done, of course, but isn't every worthwhile undertaking?
Follow these 7 tips and it'll be a short matter of time until your funnel begins to overflow!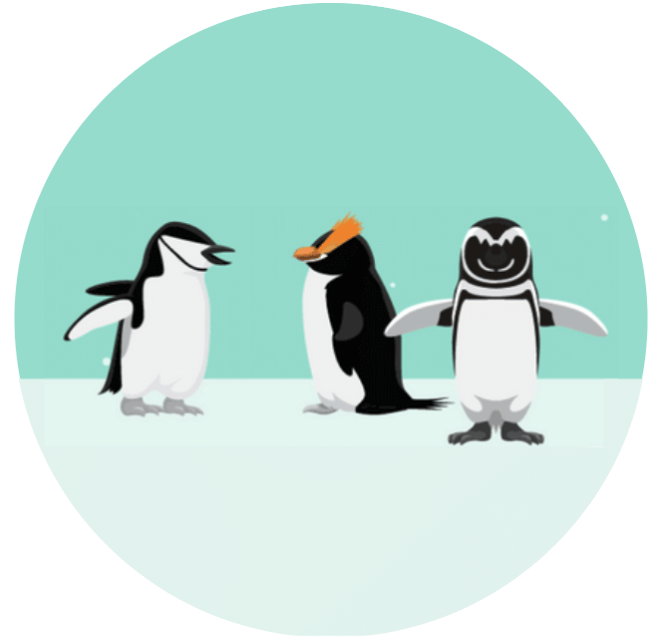 As a leading B2B digital marketing agency, We help B2B Technology Companies, enterprise software, and hardware companies increase brand awareness, reach more qualified leads and close more customers. Penguin Strategies is a Diamond Partner of HubSpot.