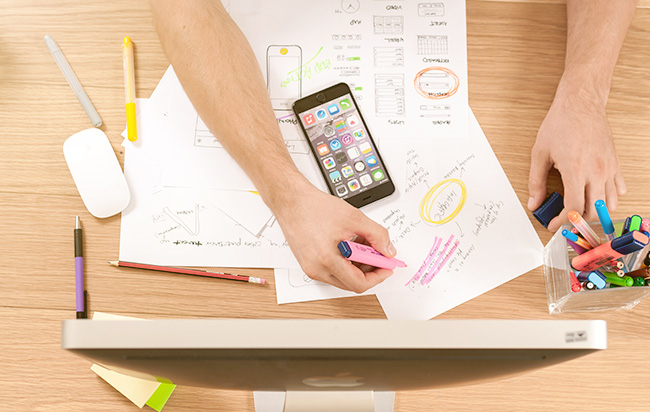 As 2015 comes to an end, marketers are looking for the next great marketing technology that would prove a worthwhile investment for the new year.

An indication of how marketers are going to spend their 2016 budgets can be gleaned from the infographic to the right, recently created by Gartner.

Gartner wanted to see what marketers think are the most important types of technology their companies should invest in.

To find out, Gartner surveyed 330 organizations in the UK and North America. Not surprisingly, two-thirds of the respondents said that social marketing and digital commerce were their leading technology investment priorities.

Furthermore, over 50% of respondents said they prioritized marketing technology for customer experience and advertising operations. While analytics ranked top priority for 61% of marketers surveyed.

A recent survey from Forbes Insights and Brainshark showed that over half of US executives are investing in sales enablement technologies, analytics, and CRM.

With so many top marketers investing in marketing technologies, you may be wondering which ones they are investing in and why. After some thorough research, I've narrowed down the 7 best new marketing technologies your company should consider investing in to carry you through 2016.

If you are struggling with designing and tweaking your marketing automation workflows, then Autopilot is the marketing technology for you. Autopilot creates marketing workflows through an easy to use drag-and-drop interface.

This marketing automation software helps companies attract, acquire and grow more customers. Autopilot also has built-in integrations with popular sales/marketing tools such as Salesforce and Slack, which makes it easy to message across multiple channels.

Terminus is an account-based marketing platform which helps marketers target, engage and grow the sales pipeline.

Terminus offers full integration with Salesforce and the software provides a unique way to connect with qualified prospects so that you don't end up wasting time on ill-suited leads.

After raising $65 million in their series B round of funding, EverString is probably the hottest marketing tech company of 2015.

EverString is a hosted service that seamlessly integrates with your marketing and CRM applications. The EverString software uses predictive marketing to take data from your CRM, marketing platform, and other sources and creates your ideal customer profile.

EverString then helps you create a pipeline with its Predictive Demand, driving conversions through your funnel. This marketing tech will certainly help your company find their ideal buyer personas and boost sales.

They also recently launched Predictive Ad Targeting for qualified customers.

Looking to bring some order to your marketing chaos? Well that's just what the founders of Beckon had in mind when they created this awesome marketing platform.

According to their website, "Beckon is tailor-made for marketing. It aggregates, transforms and normalizes the data that matters, then provides omnichannel performance analytics, visualization and reporting—all in the language of marketing."

This is an excellent tool for CMOs to use when they need to simplify sophisticated data for marketing reports. Beckon was also named by Gartner as a 2015 Cool Vendor for CRM Marketing Applications.

Bizible is a B2B marketing attribution company which allows its customers to easily and accurately track the ROI of their AdWords and paid ad campaigns through Salesforce.

This helps marketers understand which parts of their marketing spend are actually brining in sales. With Bizible, customers get a deep insight into the digital pathway, web behavior and multiple marketing sources of their leads.

Because it integrates with all online marketing channels, Bizible allows all of its customers to optimize all of their online marketing efforts by ROI, instead of by clicks and views.

Not strictly speaking a marketing tool. This Configure-Price-Quote technology is smarketing epitomized. Valooto applies the best practices and principles from CRM to the sales side of things with software that holistically merges sales and marketing efforts.

Through its SalesForce compatible technology, Valooto's Sales Engagement Cloud exemplifies the next generation of agile, dynamic, and affordable CPQ. Valooto changes the way organizations interact with their customers, channel partners and internal sales teams.

According to Valooto's website, "Its unique socially engaged sales process and data-driven analytics help increase revenues, shorten sales cycles and optimize sales processes. A pre-packaged SaaS solution, Valooto takes only 48-hours to set up and can be managed entirely by business stakeholders, without the need for IT support or coding."

This sales development software company has created a scheduling platform which assists you in quickly moving potential customers through your pipeline by automating sales team processes.

Salesloft gives you the ability to easily track and automate your entire sales process and guarantees to increase the number of qualified demos and appointments by 300%.

Once the Holiday and New Year celebrations (sadly) conclude and you're ready to get your marketing campaigns started for 2016, consult this list to identify which new marketing technology is the best fit for your company.

Download your FREE Content Marketing Bible here >>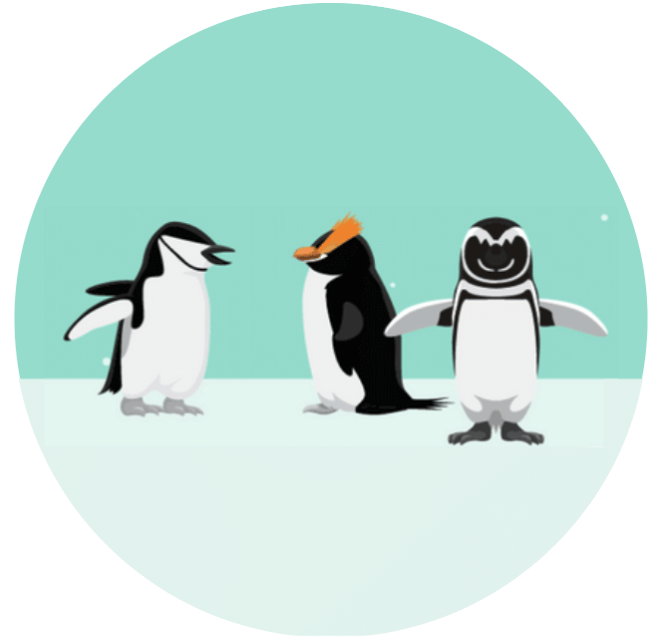 As a leading B2B digital marketing agency, We help B2B Technology Companies, enterprise software, and hardware companies increase brand awareness, reach more qualified leads and close more customers. Penguin Strategies is a Diamond Partner of HubSpot.