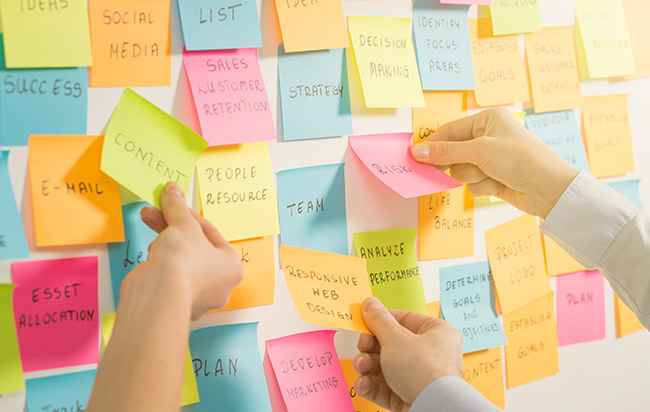 Keywords are just so yesterday, especially in light of topic clusters for ramping up SEO efforts. Keywords used to be the search darlings of online marketing and have worked for years to help people find you and your business on the Internet.
Simple keywords elevated marketing to a science dedicated to SEO creation and effectiveness. Today, however, in order to be found online, you need to set keywords aside and consider an even better way to rank in searches—topic clusters.
Topic clusters are the next generation of SEO, primarily because search engines have altered their algorithms in favor of content that is topic based instead of keyword based. The topic clusters model is much more effective because it helps organize website content and direct readers for a deeper dive into site content.
Why topic clusters? Why now?
Topic clusters have evolved essentially to keep pace with search engine algorithms. And the algorithms must change to keep pace with searchers.
People have become more sophisticated in their searches and now tend to look for what they want in phrases instead of single words. In the early days of web searching, someone may have looked for a term like "ice cream" while today's searchers would extend the search terms to something more like "ice cream shops near me that host birthday parties."
Consequently, search engine developers re-work their algorithms to keep pace with search behavior. The 2015 RankBrain update at Google was the impetus for major change.
RankBrain is a machine-learning artificial intelligence system that applies factors such as the searcher's location, past behavior and which query words actually support the searcher's true intent. This has taken searching and SEO to a completely different place.
Essentially, Google can "see" what the searcher wants based on the context of the search terms. So, it just makes sense for marketers to help Google and other search engines "see" them.
The effect of topic clusters on SEO
Not too long ago marketers would identify their major keywords and try to optimize them online. The long-tail variations of those keywords have evolved and taken over, making business websites ineffective because they're based on keyword prevalence alone.
B2B SEO strategies typically include loading a website with blogs and other content that is heavily reliant on the same keyword search terms. Google's new algorithms have made this strategy largely ineffective.
New search algorithms, web crawler software and content ranking systems have left existing site content sitting alone and underperforming. B2B companies especially are being penalized for producing tons of content that rarely sees the light of day because of new search tactics.
In order to be a top ranking site, a company needs to implement topic clusters. You can blame it on technology but if you want to be found online, you'll need to cluster for the best SEO.
How topic clusters are constructed
In its simplest terms, a topic cluster consists of a pillar page which functions as the main hub of content on a broad topic. Linking out from the pillar are your cluster content (sub-topics) pages.
These linked pages can include blog pages and pages dedicated to specific content supporting your pillar topic. There are also more related content pages that link back to the pillar page as well as to each other.
It's almost as if the pillar serves as a keyword and the related content pages are sub-topics that work as long-tail keywords.
It's this linking that lets search engines know that the pillar page is the overall topic authority. The intent is that the pillar page will increasingly rank higher over time due to the overall topic and the linked cluster content will support with deeper dives.
https://research.hubspot.com/charts/topic-clusters
What topic clusters mean for SEO and content architecture
Pillar pages provide broad coverage of your topic and your cluster content will link to it naturally. Cluster content will then focus on just one topic stemming from the pillar page content.
The idea is to view your content in thoughts or phrases as opposed to singular keywords. Topics should now guide you with keywords taking a secondary role in your overall strategy.
SEO architecture alters to look like this image that shows cluster content linked to pillar pages. Linking the content helps search engines easily scan the content and detect the semantic relationship between the pages.
The cluster configuration indicates to search engines that the scope of the content is broad and deep, signifying the pillar page as a topic authority. This architecture is favorable with search engines such as Google that rewards this orderly structure with higher search placement.
https://research.hubspot.com/charts/new-topic-cluster-structure
HubSpot provides a content strategy tool to help create topic clusters plan, pillar content, sub topics and all related content. HubSpot users find that the tool is an easy-to-use, yet thorough method of learning how to create SEO optimization by using topic clusters.
<< Sign up for a FREE webinar to put topic clusters to work for you >>
This new concept of topic clusters will dramatically improve B2B ranking in search engine effectiveness. Savvy businesses are implementing it now and you can join them.
I hosted a FREE webinar titled "How to Create Content That 2018 Search Engines Love! " and I invite you to watch on demand as Justin Champion - Creator of HubSpot Academy's Content Marketing Certification course and author of Inbound Content - & I discuss about topic clusters as the new SEO methodology and how they help your business rank #1 on Google.
How to rank higher in Google searchesHere is what we covered in the one-hour webinar:
Understanding Google's new algorithms
The concept to topic clusters and how they work
How to create content strategies that will elevate your marketing initiatives
Create SEO tactics that are friendly to both humans and search engines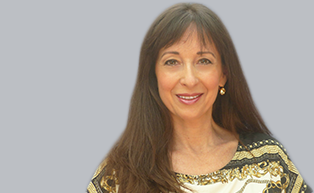 As Chief Strategy Officer at Penguin Shoham leads client strategy and manages an internal team of Inbound Consultants. To get her strategy tuned she starts each morning with Yoga and a big smile :)