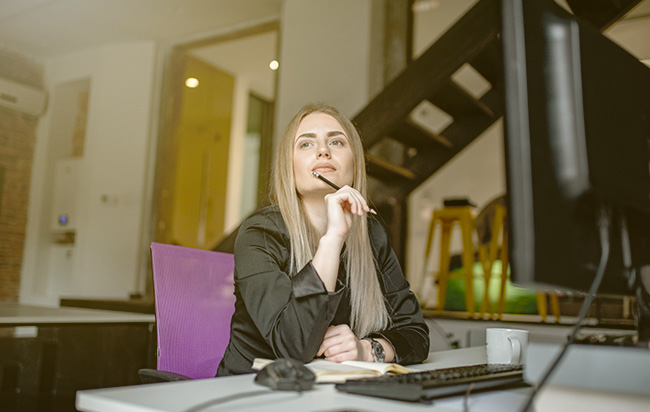 We all make mistakes. It's natural. It's how we learn. I recently was telling one of my colleagues that failure is generally a blessing in disguise. It helps us to grow and let's be honest, it keeps us humble.
For a marketer, failure is a regular part of our day. Campaigns fail or our messaging bites the big one. Every now and then, we write a blog post that just isn't popular. Even when we are celebrating a success, it's important to not get too comfortable or to rest on our laurels.
What else can we learn from a failure? Recently, Penguin Strategies CMO Nili Molvin Zaharony posed a question to our colleagues in the LinkedIn Group "Content Marketing Academy". She asked what were the biggest marketing mistake and failures of all time. The results were sad, entertaining, and humbling all at the same time.
Here are a few that stood out and some lessons learned from marketing fails.
Stay Classy: Don't Use Slang Unless You *Really* Understand What You're Saying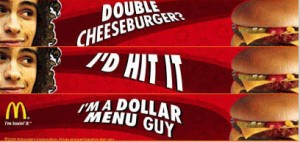 A few years ago, marketing executives at McDonald's thought that they were being cool by using a slang phrase that they had overheard many teenagers using. The ad was for their "Dollar Menu" and the ad read "Double Cheeseburger? I'd hit it. I'm a Dollar Menu guy." Unfortunately, the words "I'd hit it" mean "I'd have relations with him or her."
The moral of the story here: Never use words you don't understand or don't know their true meaning. (Thank you to Jonathan Singer for this one!)
Proofread. Proofread. Proofread.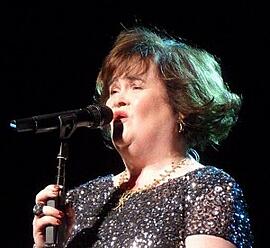 Even if you've looked at that blog post or whitepaper ten times or you've already missed your deadline, it doesn't matter. Always take the time to read over your work. This goes for anything that you do in life that requires you to make a decision. Sometimes contemplating a decision for two more minutes may save you a lot of time and hassle.
Here's an example of a situation where someone should have taken two more minutes to read through their "writing" just one more time. Susan Boyle, a Scottish singer, amazed audiences around the world when she entered and almost won "Britain's Got Talent" in 2009. However, when it came time to release her album, either she or her publicists didn't quite think through their chosen hashtag, "#susanalbumparty." This was definitely not a win in our book. (Luke Gardner)
Don't Make Promises You Can't Keep

In 2004, Hoover, the famous maker of vacuum cleaners and Washington machines made a simple offer to their UK-based customers. If they spent over GBP 100 on Hoover products, customers would get two return tickets to Europe and then the offer was later expanded to include tickets to the United States. As could be expected, Hoover couldn't come up with the cash to pay for everything and a long story made short, they ended up in small claims court all over Britain. (Katie Allen)
An Ounce of Prevention is Worth a Pound of Cure

In 2013, the marketing team at Canada based Vitaminwater decided to put a mix of English and French words on their bottle caps to highlight that country's bilingual population. Unfortunately, "you retard" appeared on the cap of a bottle opened by a young woman with a half-sister who had cerebral palsy. Apparently, the words had only been reviewed from the point of view of French speakers. Seems like they may have needed to consult some English speakers too. Call it a hunch.
Mind Your Own Business: Some Ideas Aren't Worth the Mistake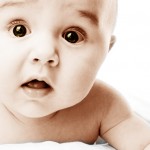 Most recently, Shutterfly, a provider of photo keepsakes sold online sent an email to new moms welcoming their new arrival and offering a discount on baby announcements. The problem here? The email was accidentally sent out to a wider distribution list than intended. Customers on the list were either amused, baffled, or offended. One woman who received the email wasn't able to have kids and found the message highly insensitive. Again, Shutterfly wasn't making a comment on customers' ability to have kids or even if they had kids, but it came across that way. When in doubt, don't run the ad. (Alina Poniewaz-Bolton)
We've all made mistakes. What's important is to learn from them so that success will definitely be yours the next time you face that same challenge. Do you have any "marketing fails" that we forgot to mention or a situation where you learned from a mistake? Do you have suggestions to help prevent errors? Leave us some love in the comments below with your stories and tips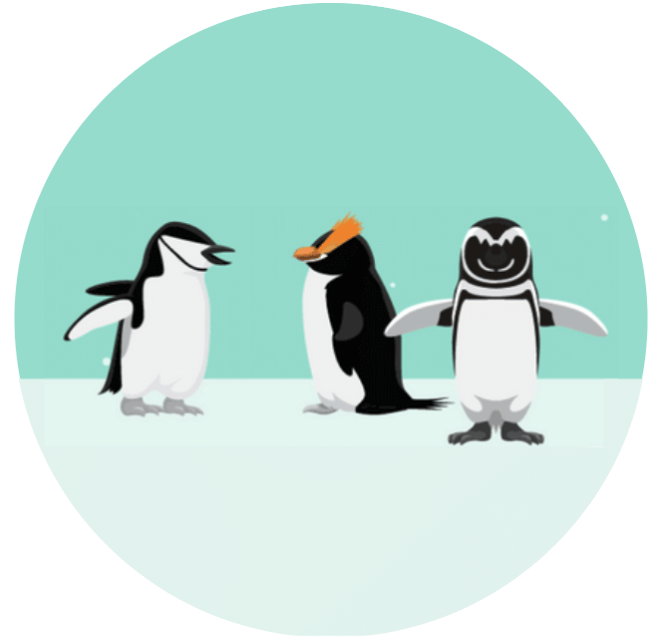 As a leading B2B digital marketing agency, We help B2B Technology Companies, enterprise software, and hardware companies increase brand awareness, reach more qualified leads and close more customers. Penguin Strategies is a Diamond Partner of HubSpot.