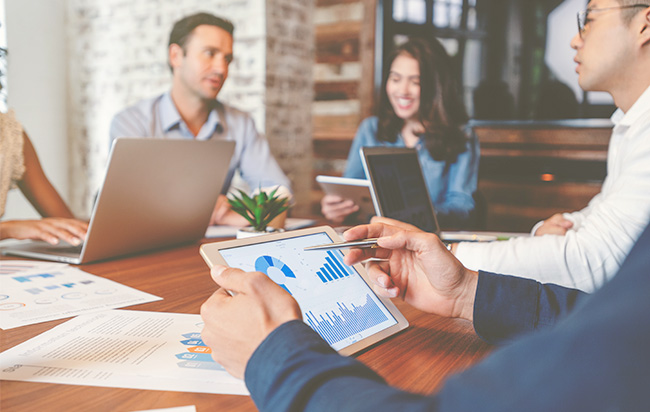 Modern-day B2B marketers are going through a phase of extreme pressure to deliver the considerable amount of ROI through their inbound marketing activities and they can enjoy the full potential of this medium only by following a strategic approach.
Firstly, you need to understand that email marketing can never be designed using any mathematical formula like some other critical aspects of a business. It's not something whose success can be predicted on the basis of which product you are offering. To reach a stage where you can find the best tricks that work for your product, you have to keep patient, use the right optimisation tactics, and do testing and proper analysis.
The Web Xperts is a hub where you'll find comprehensive advice about making your email marketing strategy successful. To make things simpler, here are 11 magical ingredients to spice up your email marketing strategy:
1) A Clear Objective
To understand this, let's have a look at a an old saying – If you don't know what you want, you will end up with a lot you don't. Keep your objective clear about what you want to achieve before adopting any new email marketing campaign.
You may have varying goals including the awareness campaigns about your offerings or simply selling your product, but you need to keep everything clear from the very beginning. The clear picture of your goals will help to structure the framework of your email strategy, detailing everything – be it design, content or measuring tool to evaluate its success and failure.
2) A Thought-Provoking Subject Line
The inbox of your customer always remains occupied with unread emails. According to a recent survey, 47% of the people take their decision about opening or skipping emails on the basis of their subject line.
Work extremely hard to get this in place. Keep in mind that there's no hard and fast rule to win in digital marketing. You need to analyse everything to identify the best and worst. Consider yourself in your subscriber's place and think of some really interesting subject lines.
3) A Well Connected Headline and Body Content
Firstly, you deserve a pat on the back that you reached this level. You have made your way, cleaning up all the clutter and got your subscriber's attention. You might not believe this, but it's a big deal. Now comes the time to tell your audience what you have for them.
Your email's headline is the first spot to grab their attention. It should be synchronised with your subject line and connect with the things you have mentioned in your subject line and entire mail body. You have to assure your subscribers that they are in right place. Consistency is your key to success here, as a break in flow can hamper your conversion rates.
Body content is the next step and serves as the trailer for the movie. Your task is to make this trailer interesting enough to convince the audience to visit you and watch the movie (i.e. your landing page). Correspondence and conciseness are the keys. Don't write a long story; make your content easy to understand for readers, so as to convey your message clearly. Tell the benefits to the reader, not a brief of what you have. Remember, your reader is concerned with what they can expect to get.
4) Interesting Design
Interesting design is not just about making your subscribers say, "Wow, that's a fantastic design". You are not intended to win an award for the design. The goal is strictly conversions. This shouldn't imply that you should use a dull design. Rather, make your design interesting enough to convey your core message clearly so that readers can quickly skim through it, in case they don't want to read the entire copy.
Remember your design should be simple, relevant and committed. Hence, focus on the simplicity, instead of making it complicated, as every element you use in design should serve a specific purpose.
5) Proper Typography
It is the most commonly ignored aspect of any design or web page created for delivering the brand's message to a target audience. Note that properly highlighted text often serves as a magnet to attract your potential audience.
You should therefore outline the benefits with bold text or bigger text. You can be more creative with the typography for each element of the email; for your mail's subject, headline and body. Make sure you have highlighted every important point so that the reader can get a broader idea about your perspective without reading each and every line.
The easier you make it for readers; the smoother your way towards success.
6) Colour Selection and Overall Theme
The selection of colours matters a lot to help you stand out from the crowd. An inappropriate colour combination can ruin the overall campaign, even if you have the best content and statistical data for your audience. You don't need to be too flashy. Use bright colours, but with the right tone, if you don't want to push away your readers and give competitors a reason to stay ahead of you.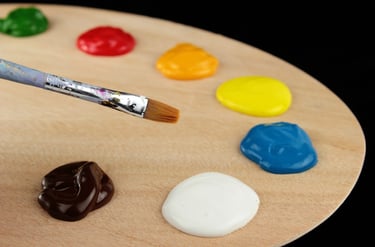 You can also seek help from people around you – your colleagues or friends – so you will be able to come up with something that your potential audience will find likeable.
7) Compelling CTAs (Call to Actions)
The ultimate purpose of your email is to make a convincing argument for your readers to click on the CTA buttons that take them to your website page or the dedicated landing page you have linked to that button. The goal seems clear, but there may be many slips between the cup and the lips. You may find varying results just due to the change in colour, size or label text of the CTA buttons.
Try experimenting with some action-oriented phrases, such as 'Explore More Exciting Features Now', 'Yes, I also want to learn this trick'. This will help you determine the better texts that can compel your reader to click. Being creative will really be great here. Don't hesitate to try a variety options. Monitor the performance on a regular basis to determine which option suits you best.
8) A Customised Landing Page:
Well, congratulations that you have crossed yet another hurdle standing in the way of your email marketing campaign convincing your reader to click the CTA button. Now that they are on your landing page, it's time to impress them. In some cases, it would be fine that you make your reader land on an existing page of your website, but, in the majority of cases, it would be a win-win scenario if you can come up with a dedicated landing page.
With a dedicated landing page, you can fine-tune your content so as to keep the flow unbroken. Doing this with an existing page can be a bit daunting.
9) Internal Linking Should Be Fine:
Okay! You have CTAs in place and a corresponding landing page. All done? Are you sure your CTA will redirect the reader to the correct place i.e. the page you have designated for that CTA? What if you are talking about the benefits of coffee and your landing page talks about cloud technology? Eh, so much irrelevance! Imagine how frustrating this could be if you were in subscriber's place. So, double-check the connectivity between the pages for any mismatch or, even worse, no landing page at all. And don't let the flow break at a point where the next step could take you to success.
10) Appropriate Time to Shoot Mail:
When you schedule your email is also a significant ingredient for making your email campaign successful. Weekdays, especially Mondays, are a bad option. In fact, the best time for sending out emails can be determined by experimenting with minor variations.
11) Testing, testing and testing:
It is the absolute most important aspect to ensure that every time you inaugurate an email campaign, you are raising the bar. Let's say you have a huge mailing list comprising 20,000 subscribers. Start the testing by splitting the list into a 1:4 ratio (i.e. test group of 4,000 subscribers at once) and then send out the best version to the remaining subscribers.
Remember, you will have to test and analyse the performance at every single point to identify the best version. Don't feel restricted in terms of parameters and tweak in one or more parameters if you can handle it intelligently. Modify the subject line, CTA label, content or any other element in a well-controlled manner, especially for smaller groups of recipients, as this will help you maximise the options available. Relying on your gut is simply not an option in the digital world, test everything.
Hope you will make good use of these ingredients to make your email marketing campaigns a great success. If you have something more to add, feel free to share, as you know every ingredient matters for making a dish tastier. And it's the best way to enhance your and others' knowledge horizons.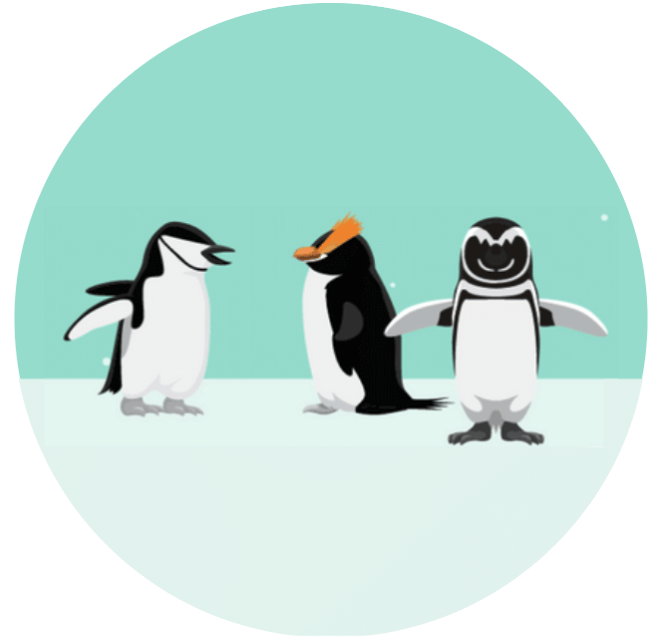 As a leading B2B digital marketing agency, We help B2B Technology Companies, enterprise software, and hardware companies increase brand awareness, reach more qualified leads and close more customers. Penguin Strategies is a Diamond Partner of HubSpot.