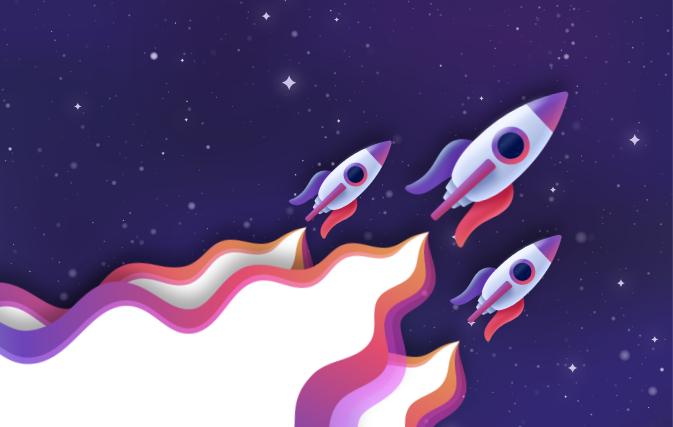 We're sure you've heard things like "newsletters are dead" and "newsletters don't work" many times before. We can say with fair confidence that anyone saying this is either simply doing it wrong or not doing it at all.
Not long ago, we had a conversation with Israeli Tech Ambassador, Hillel Fuld, who launched a newsletter. We met to discuss exactly this point: Who launches a newsletter in this day and age?!
So let's go back to the beginning and start with WHY you want a newsletter in the first place.
Why You Need To Have A Newsletter
There are a number of reasons.
Owned media
The most important reason for starting a newsletter is that it is the only communication channel that you can push out to your audience that you own (Assuming you don't have an app).
You can build an audience of millions on Facebook or LinkedIn or TikTok and then one day they (the platform owners) may decide that you violated their "terms of use," lock you out of your account and just like that you've lost it all. It can happen to anyone.
With a newsletter, even if your provider cuts you off, you can always upload your list to a new provider and keep sending.
Everyone has an email address
The next most important reason is that email is THE universally-accepted communication platform. Not everyone is on FB, but 100% of people on Facebook have an email address, which is required to open an account. The same goes for LinkedIn and other social networks. You may complain about some of your emails going to your recipients' spam box (which can be fixed), but, on average, a smaller percentage of your social media followers will see your posts.
Functions across any platform/device/app
Another reason is that people read their emails from various devices and a host of, well, hosts. Your Facebook posts live only on Facebook. WhatsApp messages only on WhatsApp, and so on. With email, you can send to anyone regardless of what vendor they use. I can send from my Gmail using the Android client to your Apple email account you check in Outlook and it works. Try sending a Facebook message to your LinkedIn contact.
Do you want one more reason?
If you have an email list, that's gold. Don't save it for a rainy day. Use it! These are people who have shown they want to hear from you. Don't keep them waiting. They'll just forget you.
So now that we established why, here are a few tips to ensure a smooth launch.
Tips for starting a newsletter for your company
Start off with an idea of what your newsletter is about.

Let's be honest, no one cares that you hired a new employee or redid your lobby. People get hundreds of emails a day so unless they know it will be useful to them, they won't open it.
Choose an email provider.

There are hundreds available based on your needs.
Make sure your emails say they come from you.

One way to minimize deliverability issues is to make sure you add your SPF - Sender Policy Framework - records. This ties the sending server to the sending domain in order to add a level of authenticity and minimize the risk of phishing from your account. This is what makes your emails look like they came from you without getting flagged as suspicious.
Separate your marketing emails domain to your sales.

Another best practice is to maintain an alternative email domain for sending newsletters, for example Penguinmail.com. This way, even if somehow my newsletters get flagged and the penguinmail.com domain gets blacklisted, it won't block regular sales, client interactions, invoicing or even internal emails from being blocked.
Keep your newsletter simple

Once you choose a platform, design your newsletter and KEEP IT SIMPLE. The advantage mentioned earlier regarding the fragmentation of clients means that there is also no standard regarding how clients will open emails. iOS mail will open it differently than Gmail, than outlook and desktop VS mobile . . . It's a mess. The less formatting you put in, the better.
Don't buy lists

I can't believe this still needs to be said. If you buy a list, you are mass-emailing (read: spamming) people who don't know you and likely aren't interested in what you are sending because they never asked for it. (Heard of GDPR?) This is the single fastest way to get your domain blacklisted, waste your time and money, and if you're lucky, will end up with no results as opposed to negative results.
Build your list

Like everything else in marketing, it's not about instant gratification, it's about time, effort and patience. When people opt in, they are actively telling you that they want to receive your emails, and the results are a lot better.
Double opt in

This is Gold. Double opt in does a few things. First you sign up, meaning asked for my content. Then you received an email from me, opened it and clicked on it. This means

You provided a REAL email address, no mass bounces.
You opened the email telling your email account that you expected this email from me, putting me on the good list.
You clicked the email telling both my server and yours that my emails are welcome.
My server knows that I have the correct email address for you.
Conclusion
Newsletters work and should be part of your overall inbound strategy.
Of course, B2B marketing is based on multiple touch points across numerous channels such as blogs, social media, industry reports, podcasts, paid ads, billboards (those big pictures you see along the highway) and many other components. Each business needs to decide what channels are relevant to their audience, but in most cases, a newsletter will fit nicely into that mix.
This blog is an outline for getting a newsletter off the ground. Of course, your content, subject, timing, and many other factors will affect the success of your newsletter, but this provides a good starting point.
If you have any questions, don't hesitate to reach out to the Penguin team to help you get your first newsletter up and running.
If you'd like to keep up with the startup economy in Israel, you can sign up for Hillel's newsletter.