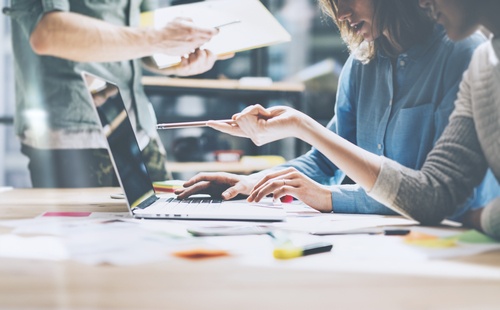 I have been working with and at startups for the past 20 years. Hands down the biggest challenge is anonymity. No matter how great your product is, if no one has heard of it, its like a tree falling in the forest.
Now overcoming anonymity with all the noise is a huge challenge. My team and I have the privilege of working with some of the smartest entrepreneurs to overcome this challenge. I interviewed 18 CMOs of technology startups and asked them to share their top challenges as they see it.
1) Barry Toser - CMO @ Declaration Networks Group
As a CMO of a small company, one of my biggest challenges is how to effectively use data in making marketing decisions and implementing campaigns with our sales teams.
We have a lot of information from many sources and synthesizing all of it into actionable programs is key to our success. It is also very important for us to have alignment with critical marketing elements - data, social media, creative, and an understanding of our customer needs."
Proposed Solution:
Sometimes synthesizing data can be an overwhelming exercise. To properly manage data as more keeps being collected, it is advised to hire a specialist in data analysis who will carefully examine the data. He or she will then translate the analysis into actionable steps and advise you on how these steps will seamlessly synthesize into your marketing strategy. The specialist can be in-house or outsourced.
2) Dror Spindel - CMO & Co-Founder @ Halo Labs
I would say, that since my startup operates in quite a new space (AR/VR) and has a relatively small target audience, finding the most effective channels to distribute through is probably the biggest challenge.
Proposed Solution:
When it comes to content distribution, specialization is almost always the solution. A good marketing strategy would be to initially test one or two channels, instead of spreading yourself thin by trying out every channel at the same time. Eventually you can let that small but specialized audience trickle down to other channels.
Start with awareness campaigns on YouTube and Facebook. This can be the beginning of raising brand awareness and attracting more people interested in this niche. Here's a great example of how Microsoft developed such an awareness campaign for AI.
3) Hillel Fuld - Tech Vlogger/Blogger, Startup Advisor, CMO/Co-Founder, ZCast
As a CMO, the most significant challenge is finding the best place to use shortcuts (aka hacks) to increase productivity, while making sure never to cut corners where you shouldn't. Relationships, for example, whether with journalists or influencers is not the place to find shortcuts. Managing social media is also something that should be done organically and authentically, otherwise you become a bot and the brand suffers. The right balance of increasing efficiency using shortcuts and spending time and effort on things that require it – that is a huge challenge.
Proposed Solution:
Great point Hillel! I think you said it in our last meeting better 5 loyal engaged fans then a million bots following you on twitter. We struggle with this every day but good judgement and common sense usually guide you in the right direction. Provide value...Give value and they will come. Spamming people to buy your product is not a short cut. Sharing great content that will help them do their jobs better is the right play. Once you figure it out marketing automation can help you be efficient. In cases such as email marketing, it is in an invaluable tool, but not so much with social media (especially when it comes to gaining followers). For a start-up, you need to concentrate more on providing value and educating your audience – however small – about your industry. Tell the story behind your brand.
4) Udi Ledergor- CMO @ Gong.io
My #1 biggest challenge is shifting from lead generation to demand generation in an emerging category. We need to educate the market as fast as we can and quickly build an outbound SDR team to create initial traction. At the same time, we need to figure out how to increase the impact of our inbound efforts to create a critical mass that can carry its weight and rid us of the need to infinitely scale our outbound efforts and team. When we succeed, we'll be able to create a predictable, sustainable pipeline of new business opportunities at an affordable cost.
Proposed Solution:
Demand generation is focused on driving awareness about a product/service whereas lead generation is focused on identifying and cultivating customers.
In our professional opinion, they do not have to be mutually exclusive. As far as this challenge goes, it is possible to prioritize demand generation and also dedicate some resources to lead generation, in order to nurture the prospects that will be introduced to the company and the products/services they offer. Lead generation will help offer value to prospects and eventually demonstrate how the company can help solve the prospect's problem and turn them into customers.
5) Dean Nicolls - VP of Marketing @ Jumio
The biggest challenge for me is focus. You have lead gen, awareness campaigns (online, PR, analyst relations), branding, sales enablement, market research, team development, and satisfying miscellaneous board requests. It's challenging to determine where to place your limited number of chips on each bet.
Proposed Solution:
As we mentioned earlier, CMOs have a lot of responsibilities and it's not always clear just where to focus your attention. So how do you do it all? One of our mantras at Penguin Strategies, is separating the important tasks from the urgent tasks. When in doubt about where to put the effort, focus on those that are customer-centric. With that in mind, you can then prioritize what needs to be done urgently as opposed to what can be done over time.
For example, from Dean's list, we would probably recommend placing brand awareness as a higher priority than lead generation, because you cannot generate leads when nobody knows who you are. I believe it is all about prioritization with a clear goal in mind.
6) Kevin Alansky - Logi Analytics
My marketing team is extremely heads down on driving revenue for Logi Analytics. We are measured almost solely on opportunities and not lead gen. That presents different challenges. For example: what marketing tactics can you identify as BANT without long-term sales engagement. What messages can you use in your campaigns that will drive a sense of urgency to the prospect? How do you maintain a premium on price without special discounts? How do you target Product Managers and Developers when they are commonly INTJs (Myers-Briggs).
All of this has an effect on how we drive our top of the funnel lead gen programs and the impact we see in our pipeline."
Proposed Solution:
Marketing is a different animal today, as compared to a few years back. Now, the buyer holds the cards, and people are aligning themselves with brands that they feel see them as more than just a sale: A brand whose core values they believe in and one that they feel listens to them and comes to their aid in terms of the problems they are looking to solve. This is why lead nurturing is so important.
Opportunities are important too. Revenue is what keeps the company going and that is why balance is paramount. Quick sales are possible. While some buyers arrive ready make sure not to throw away the ones that are not quite ready yet. That said, strategies like limited time offers can create urgency even for premium price. Loyal customers will happily pay the premium price because you as a company have proven time and again that your product/service is of premium quality. This takes us right back to the importance of nurturing, even after a lead has become a customer.
7) Jon Finegold - CMO @ Signiant
Access to good consistent data is our big challenge.
Proposed Solution:
The only guarantee to good consistent data, is what you yourself collect. This is because it is specific to your niche, brand, and market that your company is positioned in. So how do you collect good data? You can do this by running polls, campaigns and even surveys from your already existing customer base.
You can even go as far as asking your followers and others on your email list to suggest ways that you can improve your product or services. Consumers love to be listened to.
If you are unable to collect the data yourself, there are a sufficient number of industry data sources available from reputable companies. Using your (or their) statistics as a benchmark for your goals and objectives, and combining them with whatever you can collect on your own, will give you a great head start.
8) Brinton Baker - VP Marketing @ Signiant
Getting data to justify/validate marketing expenditure is our challenge.
Proposed Solution:
This can truly be quite a challenge in marketing. For it to make sense to the board of directors so that they will agree to finance campaigns and all that goes into marketing, they need to know if it is financially feasible.
The good news is, unlike in conventional marketing where you invest thousands of dollars in an advert on television or an article in a magazine – and only have a general idea of how many people may see it and no idea of how many people actually took action thanks to the advert – digital marketing does allow you to measure all that.
With tools such as Databox, you can combine almost any dashboard you currently use into one, and have at your fingertips insights that will help you know exactly when and where to target. This will increase your Return on Investment and offer a clear justification of how the money spent brought in more customers or generated the X number of leads.
9) Ian Bruce - VP Corporate Marketing and Communications at MongoDB
When polled, most marketers will say "brand or demand": their biggest challenges are reputation management, lead generation, or demonstrating ROI. For me, one of the biggest challenges is loyalty. Today, consumers have unbelievable choice, and the ability to easily switch brands. Building lasting relationships and turning customers into loyal fans is getting harder than ever.
Proposed Solution:
How to keep a customer coming back to you again and again boils down to two things: insanely high product quality and outstanding customer service.
Even with the infinite choices that the buyer has in this day and age, it is surprisingly hard to find an outstanding product coupled with awesome customer service. Therefore, the answer inevitably lies in nailing both of these at least 9 out of 10 times. However, with over 700,000 customer complaints received monthly even Alibaba knows you can't win them all...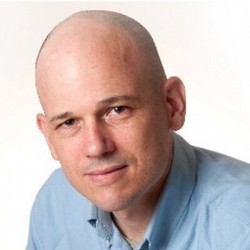 CEO of Penguin Strategies