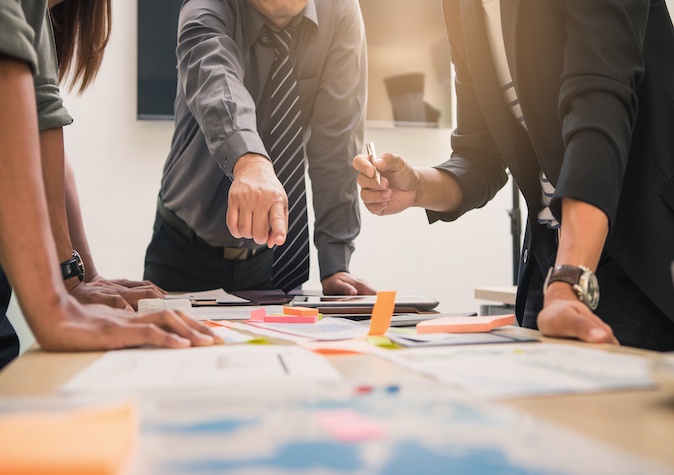 When it comes to marketing for cybersecurity companies, the pool can seem a little crowded. For starters, with so much competition, how can you find your own spot in the pool or even find a way to the diving board to jump in? Better yet, once you've already made the plunge, how can you make sure you can stay afloat and be spotted by potential prospects, investors, and evangelists?

These are some of the most difficult cybersecurity marketing challenges constantly facing both new, emerging companies as well as established cybersecurity firms. If you're looking for a way to stand tall and be noticed as a credible cyber company, then take a moment to ensure your cybersecurity venture is doing what it can to solve and succeed in the face of these 5 marketing challenges.
1. Stand Tall…Stand Out… But Most Importantly 'Stand Credible'
When it comes to marketing, standing out in a seemingly flooded industry can feel almost impossible. As security professionals, we know that no system or solution can ever remain indefinitely 100% safe and secure - or even 99.99% secure. So before you start making outlandish claims of impenetrable security and draw the attention of hackers - who absolutely love a challenge and might take your boasts as a personal invitation to test the veracity of your claims - take a moment and be influential, true, and credible to your customers.
Ask yourself, wouldn't it be embarrassing to be consistently hacked to the point that you erode your brand's value? When you stack different cybersecurity vendors up against one another, you'll see most using trending language like 'cloud' and 'DDoS' to gain the attention of customers, but in the end, many cyber security solutions offer similar value to customers or can work in very similar ways as one another. Do not be afraid to show a little transparency and detail what makes your brand different than your competition.
What makes you different will also help you clarify who should and shouldn't be your customer, which brings us to our second point.
2. Your Product Isn't For Everyone - So Don't Say It Is
Here is where, I believe, most cybersecurity companies drop the ball in their marketing scheme. You cannot cater to everyone and offer every service, it's not a "one-size-fits-all" industry, and any professional will tell you, in such an oversaturated market such as this, it is hard to stand out when trying to over market to customers who really can't benefit from your product.
After all, you can't be all-things to all-people.
Knowing your buyer persona, security sectors, what industry regulation and standards are, as well as who the main buyers and influencers are in your space, is a huge advantage when designing your marketing plan. Understanding this will help pave a path to position your brand better and ensure it's delivered to the correct audience and companies.
3. Customers Hear Other Customers: Increase Your Testimonials
Nothing speaks to the credibility, reliability, and trustworthiness of your brand and cybersecurity company quite like a customer testimonial, but there is a huge challenge here. Very few companies and professionals are willing to go on the record to provide public feedback.
However, there are incentivized ways to overcome this obstacle: When signing the client on and during the pricing phases, offer a chance for a better price if they are willing to provide a written or video testimony about their experience with you. This still gives the consumer control over their feedback, and you have a great resource to both learn from and use as proof of your product's value.
This is an extremely powerful method as it allows you to construct case studies to show potential customers how your brand analyzed a security problem, provided a valuable solution (your service), and eased them through the entire process. Nothing speaks more to your customers than fellow customers!
4. Your Customers Will Look To You For Credible Content
If you have ever googled marketing, then there is a good chance you've heard the loud slogan that continues to be yelled to this day: CONTENT IS KING! Now do not take this statement and run with it.
It is not only quantity that matters; it's quality and creating the right content at the right time will always win a 'quantity over quality' approach.
In the cybersecurity sector, your audience will want to know top techniques or best practices. They also enjoy hands-on approaches like, "How to execute xyz on your network" or "6 Tips to Securing Your Data." This type of content usually provides step-by-step instructions and is considered evergreen content - content that is reusable and not just related to current events so you can use it to generate leads or even as a sales asset long after it's initially written.
Providing your customers with content that advises them and gives them real value will create new doors for prospects to ask more questions while evaluating your service or product.
5. Wowing Influencers Starts With Knowing Where To Look
When it comes to understanding your market, some great places to start are looking for keywords online, using social media tools, and investigating in other platforms to ensure that you are well-connected and "in-the-know" of what your industry is discussing.
It's always best to start with a wide scope and then concentrate closer to your specific area of expertise. This helps you not only stay in-tune with current events, but also allows you to quickly identify and engage with emerging industry influencers. Influencers are important for both tracking what people are saying (current events, again) and for getting your brand in front of their eyes so they can hopefully vet you and suggest you to their network.
Armed, Secured, and Ready To Market
While there is a lot more that goes into getting yourself noticed, the above basic solutions will help you overcome common obstacles many cyber security marketing teams face. Whether you are looking for advice on how to take your company's marketing to the next level or are interested in seeing how different marketing agencies can help you grow your marketing efforts, the tips above offer a beneficial start. With so many out there, it can be hard to know which one is right for your needs. If you're not sure where to start, try looking at a HubSpot agency that are able to assist in marketing for cybersecurity companies.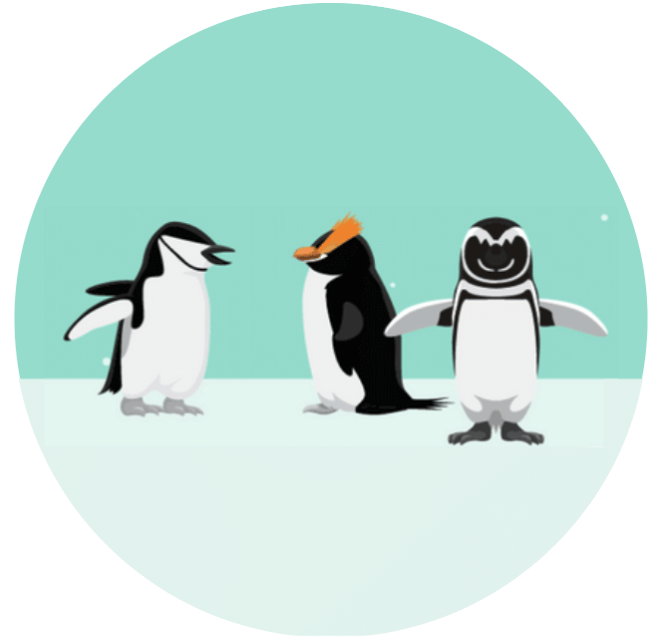 As a leading B2B digital marketing agency, We help B2B Technology Companies, enterprise software, and hardware companies increase brand awareness, reach more qualified leads and close more customers. Penguin Strategies is a Diamond Partner of HubSpot.