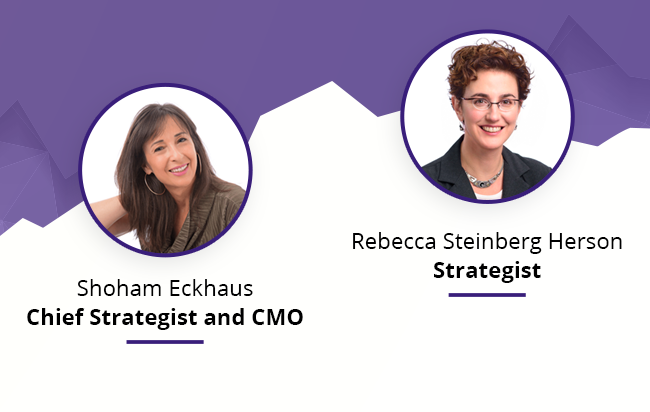 In 2016, a research study was performed analyzing the most effective expertise make-up of successful start-ups. The conclusions from that investigation indicate that the start-up most likely to succeed will have a technical founder that knows how to surround him/herself by talented business-oriented professionals.
While admittedly, this research is a bit old, I can't help but feel that the conclusions still ring true today. The fact is, the average founder of a B2B tech startup's area of expertise is their technology domain, not marketing and sales. The challenge lies in the founder's ability to surround him/herself with the right people to complement inherent weaknesses. If you look at the founding partners of Penguin Strategies, this is something that we have, intentionally or not, done very well.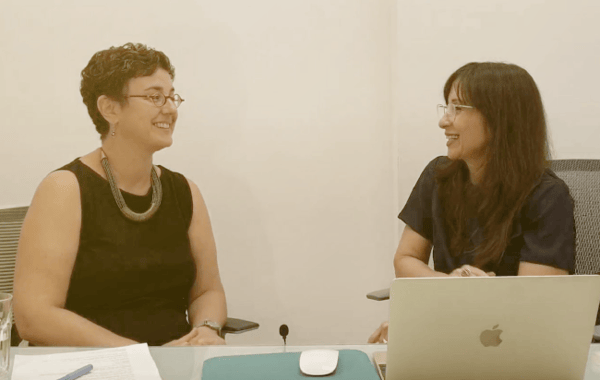 Penguin Strategies' Chief Strategist, Shoham Eckhaus, recently sat down with B2B Marketer extraordinaire, Rebecca Herson. Few people know how to help B2B companies achieve market recognition quite like Rebecca and I was humbled to observe the conversation between these two on the art of hiring marketers and building an effective marketing team for B2B tech startups.
The First Hire
Asking what type of marketer should be your startup's first hire is like asking what's the best dinosaur (obviously the velociraptor) - everybody's answer is different. The first thing you should do when contemplating this decision is to take a step back and understand your current position and needs. Building a marketing strategy from the ground up without infrastructure is different from building a strategy with a market fit. So the most important thing is to nail down your needs. Is there a market fit? Yes or no? Are you creating a new category? Are you diving into an already crowded market? These questions will help to inform the next move.
Are you looking for someone who will focus on PR to generate awareness? Someone to do market and product analysis? Perhaps your company is at a more advanced stage and you want someone who will craft messaging and branding. A popular route is to find someone versatile, a jack of all trades, who is experienced and can do a bit of everything.
However, finding someone with a lot of experience can lead to its own unique challenges. Often this type of hire is coming from a large company and is used to managing a complete team, not necessarily executing the tasks. Someone from that environment can often have trouble adjusting to the day-to-day responsibilities of their role and the startup culture. Said Rebecca, "If a person is used to working in a large company, chances are it's going to be difficult for them to make that switch to a small startup. As much as you hear people say that they'd love to work in a small startup, it's not that easy to make that change."
On the other hand, hiring someone junior is also dangerous. While someone junior may be more skilled in "hands-on" execution, they usually lack a strategic vision and strong communication skills. A marketer in this role needs to be able to communicate clearly and effectively with management and sales, making sure that they are heard, and not just acting as a "yes man" to management.
The First Hire Bottom Line
When interviewing marketers, be clear and up-front about the startup's needs, expectations for this role, and budget restraints. A candidate needs to have a realistic expectation for the challenge they are taking on and that only comes with communication. It could be valuable feedback if candidates are saying that the set goals aren't realistic.
Hiring a CMO
When you want to hire an experienced and knowledgeable CMO, what is the best way to get them on board? It may seem odd, but a strong solution is to not actually hire them. Engage in a relationship with them and add them to your advisory board. This way, they can be involved as needed, even mentoring other hires, but they don't need to execute any of the actual hands-on work.
The best place to find these hires is to reach out to contacts from companies you admire and ask them for advice and mentorship. Once you get them involved, stay in touch with them. Make sure they are up to date, feeling connected to your company.
Hiring Writers
The first thing to look for is someone who is actually skilled at writing. Not every native speaker is a professional writer. Writing is a skill that sure, comes naturally to some, but must be honed and improved over time.
Don't rely too heavily on writing samples sent over by the candidate. Often many people are involved in writing certain pieces of content and the candidate's writing style needs to be versatile. Make sure the applicant is forthcoming in their contributions to a piece of content and proves their versatility.
Beyond submitting different types of content, an applicant should pass a writing test to demonstrate their abilities. The test should not be too long or involve days of research, but it is fair to create a test that will take a few hours and test different writing styles that will be needed on the job. Writing content for a professional email is different than writing for a blog or social media so it is important to understand where the writer's strengths lie, and where they may need more training
Digital Marketing
Hire a candidate with experience, who understands the diverse aspects of digital marketing - website management, content marketing, different social media channels. Depending on the industry, knowing how to leverage LinkedIn, Facebook, and Twitter is paramount, and potentially Quora and Reddit as well. With so many different digital marketing channels, and new ones constantly being launched, it's important to find someone who prioritizes learning.
What is the best way to know in an interview if a person is looking to learn? During the interview, ask about something they achieved of which they had no previous knowledge. Rebecca elaborated to say "What the hiring manager wants to hear is that they reached out to experts, watched YouTube videos, or read blogs. There are a lot of ways to learn new things, and being willing and able to do that as an employee is a really important skill."
Marketing Automation
A key trait for marketing automation hires is curiosity. This hire should be familiar with and comfortable learning about software, but does not necessarily need to be an expert. Technology changes so quickly that really what matters is a person's willingness to dig, experiment, and work till they can figure out the current best practice. We all know that it will be different 6 months down the road, hence the need for curiosity.
For a startup, sometimes the best solution is to outsource and marketing automation is often a good place to follow this route. An agency can offer an experienced team that is dedicated to staying on top of the marketing automation trends and best practices. An added bonus is often early access to beta features unavailable to individual companies.
Platforms such as HubSpot can significantly simplify these tasks for the company as a majority of activities can be built, hosted, and managed in a central location.
Recruiters
The last thing a startup should take into consideration when making their first hires is leveraging recruiters.
Shoham explained, "For many startups, early-stage marketing is exactly the right context for bringing on an agency. Even if it's just for a short period of time, the agency can put your marketing into motion."
Recruiters have a vast number of connections and, more importantly, the experience to assist in finding the right person for the right type of position. While they may be more expensive, it's usually worth it in the end.
Conclusion
There are startups that get lucky with their first marketing hires. Guardknox, for example, brought on Jillian Goldberg as their first non-technical hire - she came from a teaching background and is now thriving as the VP of Marketing and Investor Relations.
However, for most startups building their marketing team, it is a long process that involves finding the right people and leadership, and more often than not, a few "mis-hires".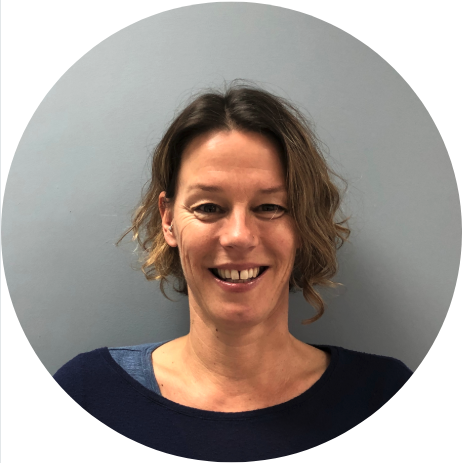 As Chief People Officer for Penguin Strategies, Helen is responsible for the management of Penguin Strategies Human Resources in the US and Israel. As well as contributing to business strategy, Helen oversees the recruitment, training and management development, alongside her responsibilities for employee and labour relation. Helen enjoys the transparent and collaborative spirit at Penguin Strategies. 'It really helps us to understand the needs of our employees and share the best ideas across the company'.