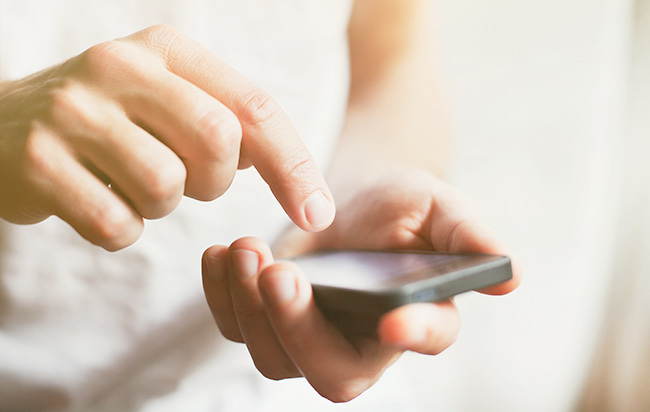 You've spent hours - maybe even days, working on that perfect email. After painstakingly reviewing it a dozen times, you hit the send button. Lo and behold, people open it.
Yes! Your email open rate is through the roof! But are you rejoicing too soon? Are you falling somehow short of smarter email marketing? Getting leads to open the email is one thing, but what about click-throughs? Not only is your click-through rate near the 0% mark, but it looks like people are unsubscribing too…
Where'd you go wrong? How can you get leads to not only open your email, but also click on the CTA that redirects to your landing pages? In this post, I'll walk you through 6 easy tips and tricks to help you increase your email click-through rate.
1. Be Honest. Are Your Still Purchasing Email Lists?
We've all been victims of email spamming that makes us think, "How the heck did I get this?" Unfortunately, a number of B2B companies still think that purchasing lists is the fastest way to grow their database – but they're wrong.
It might grow it in quantity, but not quality. More often than not, these leads have never expressed interest in your product, are not part of your target audience, and will end up considering you a nuisance - putting your brand's reputation at risk.
Your email click-through rate will be influenced by the quality of your leads. Make sure the leads you send emails to are actually relevant to the service you provide. It's best to limit your mailing lists to leads who have actually subscribed to your newsletter or have left their contact information on your site.
Remember to clean up your database from time to time, and remove anyone who hasn't opened and/or engaged with an email you've sent out in the past year.
2. Make Your Subject Lines Short & Catchy
Today, there's no question that email overload is constant. Everyone from a college student to a corporate CEO is bombarded with an abundance of email, all of which fight for the recipient's attention.
Most people filter out irrelevant emails by simply scanning the subject lines. If the subject line doesn't immediately capture their attention they will simply move on to the next message in their inbox.
The subject line and headline must offer some sort of value to the prospect, and answer their question of "What's in it for me?". Catchy subject lines that include rhyming, puns and word play are interesting and encourage people to click.
Hubspot compiled a list of some of the best subject lines. Here are my favorites:
Groupon: "Best of Groupon: The Deals That Make Us Proud (Unlike Our Nephew Steve)"

Manicube: "*Don't Open This Email*"

Eater Boston: "Where to Drink Beer Right Now"

Refinery29: "The broke girl's guide to a luxury vacation"

Bogo: Shop BOGO before you GO-GO
Try keeping the subject line and headline in sync; this way the customer will have a clear understanding of your marketing message before and after opening your email. Lastly, convey a sense of urgency when necessary - you can expect higher click-through rates when the subject line states there's a limited-time offer.
3. What Does Your Email Look Like on Mobile?
Research from Hubspot found that 70 million US consumers access their email through their mobile device and 43% of those consumers check their email at least 4 times a day. In other words, if your prospects can't properly read your emails on their phone – you're missing out on a huge audience. Always remember to test your emails on multiple mobile devices before hitting the send button.
Neil Patel uses this side-by-side visual to emphasize the difference that optimizing for mobile can make to the user's experience. Personally, I like to relate to responsive web design through the analogy of water. Just as water adapts to perfectly fill and fit the environment in which it's contained, so too should responsive content. If water held the same form in a cup as it did in a pitcher, it would be seriously unsettling.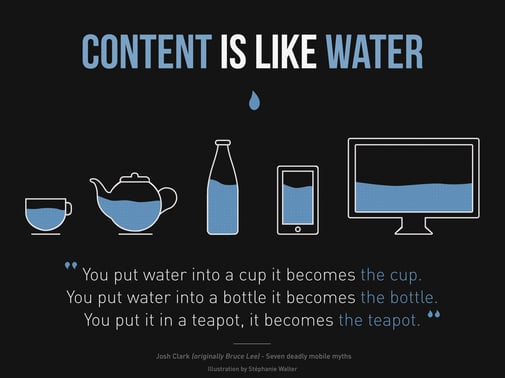 When creating your email for mobile, review this checklist:
Use single-column templates. A single column makes your email cross-device compatible and also simplifies your design and highlights your important content.

Keep your email under 600 pixels wide. When your email width is 600 pixels or less, your recipients won't have problems viewing emails formatted for larger screens.

Use large fonts. Use a minimum of size 11pt font for body text and 22pt for headlines.

Only display small images. Most mobile users still use 3G connections which makes images load slowly. Opt for smaller images since they reduce load times and bandwidth.

Your design and content should be as concise as possible - screen space is extremely valuable on mobile so focus on the essentials and keep the design clean and simple.
4. Is Your Email Content Aligned with the Customer Journey?
A customer goes through several stages when considering a purchase. A successful inbound email marketing campaign will offer the right content to each target persona at every stage of the buyer's journey.
Let's quickly review the 3 stages –
Awareness – Becoming aware that you have a problem that needs to be solved.

Consideration – Reaching the point at which you consider several potential solutions.

Decision – Narrowing down the relevant options and ultimately choosing a solution.
When launching an email marketing campaign, you have to align the content you're offering to the various stages of the buyers journey.
Whether you're new to marketing, or just want a refresher, here's a quick breakdown of this:
Content to email prospects in the awareness stage:

eGuides

White Papers

Analyst Reports

Content to email prospects in the consideration stage:

Webinar Invites

Links to Podcasts

eBooks

Links to Videos

Content to email prospects in the decision stage:

Vendor/Product Comparisons

Case Studies

Free Trial Offers
5. Keep Your CTA Simple and Clear
Your CTA is the most important part of your email - after all, isn't that the whole reason you're sending it in the first place? The structure of your email should always highlight the CTA. Your CTA must clearly describe the action you wish your recipient to take - whether it's downloading a whitepaper, subscribing to your newsletter, or signing up to your latest webinar.
Here are a few helpful tips for creating an eye catching CTA:
Use contrasting colors that will make the CTA stand out from the rest of your email.

Place the CTA in a visible place. It should be at the top and center of the email, so recipients won't need to scroll down to the bottom to take action.

Use active language such as "Download Now" or "Save Your Seat!"
For more great ways to improve your CTA, check out Pamella Neely's 7 go-to recommendations.
Here's a creative example of an eye-catching CTA from Orbitz:
6. Put Your Emails to the Test
Wouldn't it be a shame to work so hard on an email, send it out, and then learn it landed in the spam folder? Before sending an email to your entire list, send a test version to a dummy account using the big email providers such as Gmail and Outlook. This way you can catch any errors and quickly fix them just in time to save your email's day!
Speaking of testing… it's always important to A/B test all aspects of your email.
Here are a few simple A/B factors to test:
Subject Lines – What length works best for your audience? How about personalizing them? And how should you phrase the subject line?

Headlines – Should your headline match your subject line or should you switch up the wording to something clever or funny?

CTAs – Does an original CTA work better than the standard "Download Here"?

Graphics – What color sequences work best and get the highest click rate? Should you use a plain text email with no images, or a designed template?

Timing – Test what time of day your open rates and clicks are highest.
Apply these 6 tips to achieve smarter email marketing. Now just sit back and enjoy as your email click-through rates skyrocket!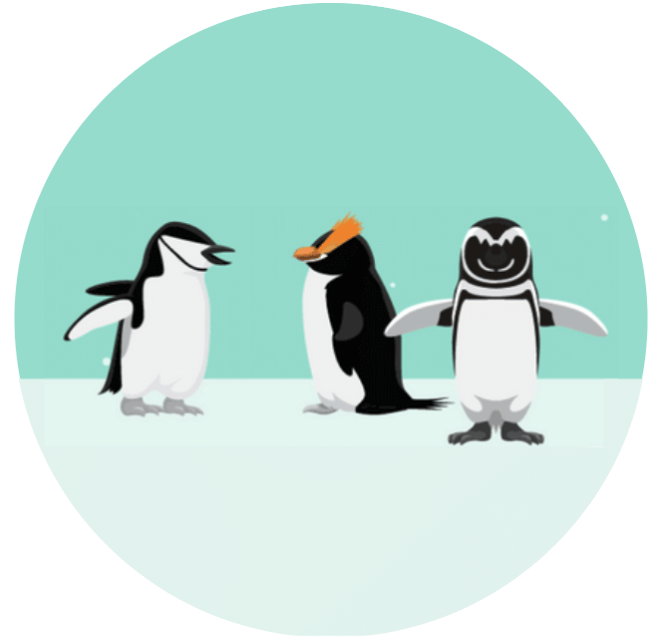 As a leading B2B digital marketing agency, We help B2B Technology Companies, enterprise software, and hardware companies increase brand awareness, reach more qualified leads and close more customers. Penguin Strategies is a Diamond Partner of HubSpot.