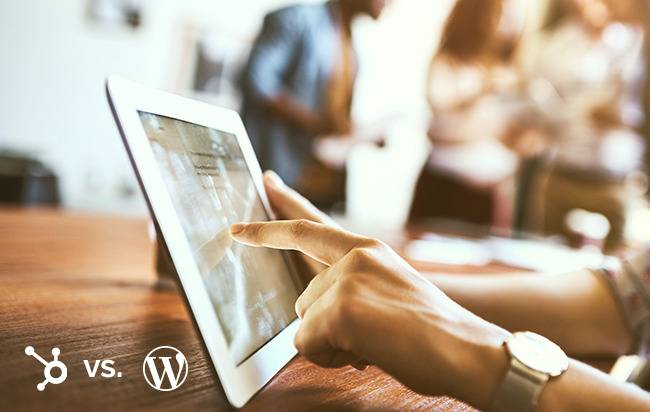 Landing pages play a crucial role in today's inbound marketing programs. With the right context, design, and messaging, successful landing pages convert traffic and encourage leads along the buyer's journey.
When considering how to execute landing pages for their organization, marketers have to consider a number of different factors. ClickFunnels and Unbounce, for example, are two leading landing page platforms, but each of those platforms are one-dimensional. As standalone products, they excel at creating landing pages but tend to falter when integrating with external CRMs. Most marketers find that they simply aren't robust enough to be part of a comprehensive, coordinated marketing program.
In contrast, WordPress and HubSpot CMS offer an overall marketing platform, capable of integrating all elements of a lead-generation campaign. They present information, capture leads, and offer marketing automation tools designed for both long- and short-term nurture campaigns. They can each integrate with your CRM system, ensuring that the information your campaigns generate will be actionable.
WordPress, with its incredible versatility, seems to power the internet. 34% of all websites are built using its powerful features. HubSpot CMS, the relative newcomer to the market, was designed not to power a full third of the internet but with a single purpose in mind – help inbound marketers grow their organizations smarter. So, which one of these platforms is better suited to helping marketers drive traffic, engage visitors and drive conversions?
Building Pages
Both HubSpot and WordPress use themes, page specific CSS, and a template editor to help you build your landing page. In both WordPress and HubSpot, you could create a new page within your site, add pictures and text as needed, and boom, your landing page is done.
However, there are a few key differences between the two platforms. Both platforms perform equally well if you want your landing page to look like the rest of your online content. However, if you want your landing pages to have a different look and feel than your main web pages, the differences in functionality between the two platforms becomes more apparent.
Using HubSpot, you can just as easily select a template that matches your branding or start from scratch with a template specifically designed for your landing pages. WordPress, on the other hand, often requires developer assistance to have multiple templates working within a single site.
For the marketer who doesn't have easy access to developer assistance, HubSpot also provides native drag-and-drop page building tools. If you'd like to drag-and-drop a WordPress landing page, you're going to need to install additional plugin software.
Adding Page Elements
Forms are one of the most important elements for a landing page. The landing page form allows the marketer to capture information, like your lead's name and contact information, and is often the gate through which a visitor must pass before accessing a whitepaper or ebook.
On HubSpot, forms are built into the system. When visitors to your landing page fill in a form, a host of information is entered directly into your CRM. Not only is the information from the form recorded, but so too is the information about where the visitor came from, how they engaged with the page and how they interacted with the asset.
WordPress users have a little more difficulty adding forms to a page. Often, marketers start by googling "Best WordPress Form Plugin," and then reading the details of the best 5 WordPress form builder plugins available. After choosing their form maker, (which may or may not have paid premium features) they can download the plugin, learn how to use it, and add forms to their landing page.
Call-to-action (CTA) buttons are also native to HubSpot landing pages. HubSpot makes it easy for users to drag-and-drop a customized CTA into a landing page. WordPress doesn't have a native set of buttons built into its platform. Users can add CTA buttons by either adding another plugin or by coding the HTML into the page.
SEO Optimization
Once the page is written, you'll want to optimize it for search engines. As with the other elements of a landing page that we've discussed here, WordPress users must turn to plugins to optimize their pages for search. While SEO optimization recommendations come natively in the HubSpot CMS Platform, marketers using WordPress must turn to tools like Yoast or SEMrush. (read more about HubSpot SEO)
Which Platform Builds the Better Landing Page?
If you try hard enough, you can make great landing pages with both WordPress or HubSpot. But do you have the time to try that hard? Should you have to? Hubspot CMS landing pages have the advantage over WordPress. Both platforms are capable of creating effective landing pages but the paths to get there are quite different.
WordPress will eventually get you the same page, but first you need to research multiple plugins for every phase of development. Once you've selected your plugins, you need to learn how to use each of them. Some tools, like button makers or form designers, might require you to use shortcodes to embed your items into your page, while other plugins, like Yoast, integrate fairly seamlessly into your land page template. With HubSpot, the process is straightforward and can take minutes or hours instead of days.
Are your landing pages working hard to convert visitors into leads? Do your landing pages provide the full picture of that lead's brand interactions to date? If you'd like help improving your landing pages or exploring HubSpot, contact us!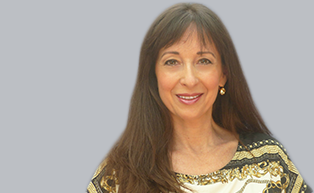 As Chief Strategy Officer at Penguin Shoham leads client strategy and manages an internal team of Inbound Consultants. To get her strategy tuned she starts each morning with Yoga and a big smile :)