People worldwide meet to discuss HubSpot, Inbound Marketing, and best practices in fantastic meetups titled 'HUG'.
Everyone loves an interesting meeting and learning new ideas that will help them in their business which is why on Monday, September 19th, we will be hosting our next great HUG, open to all and completely free of charge!
Come network and hear from 3 remarkable speakers about industry best practices and how to get a leg up on the competition.
Before continuing forward and viewing the speakers and their topics, join our official LinkedIn group to stay up to date and connect with some the great professionals in our start-up nation.

Meet the Speakers
Udi Ledergor: 4 Time Marketing VP turned Best Selling Author & Marketing Consultant
Udi brings to the HUG 18 years of industry experience heading world-class marketing teams for public and private companies and the knowledge from four VP Marketing positions.
Currently, he is a full-time marketing consultant, offering consulting services to high-tech companies who need it at varying capacities - from helping start-ups grow to Advisory Board roles.
Udi's discussion: Your Weekly Marketing Analytics Report is Useless; Here's Why
In order for marketing to be seen as an instrumental part of your organization's success, you need to focus on the metrics that matter most to business. Learn more about which metrics really matter and how to deliver.
Oren Barzilai: CEO & Co-Founder of Start A Fire
Oren co-founded Start A Fire to enable marketers to get the full value from links they share by adding a badge with targeted content recommendations within any link.
Oren's session is titled, How to Use Data To Make Smarter & Better Decisions
In our data driven world, decision making is tightly tied to data gathering and reporting. See how you can get the best insights from data to come to impactful decisions.
Valerie Levin: Director of Inbound Marketing at Penguin Strategies
As a B2B marketer, Valerie is focused on leveraging inbound marketing strategies to achieve lead nurturing and lead generation objectives.
Her expertise lies in writing engaging, educational, and valuable content, in addition to developing website content, landing pages, and email campaigns.
Valerie will be discussing, Why Didn't I Think of That? Tips to Drive Your Social Media Marketing
Valerie will discuss 10 easy-to-implement tips that you can use to create more social content, and get more clicks and traffic from B2B social media marketing. Learn about the range of social campaigns you should be creating, how to repurpose content, drive clicks from curated content and more.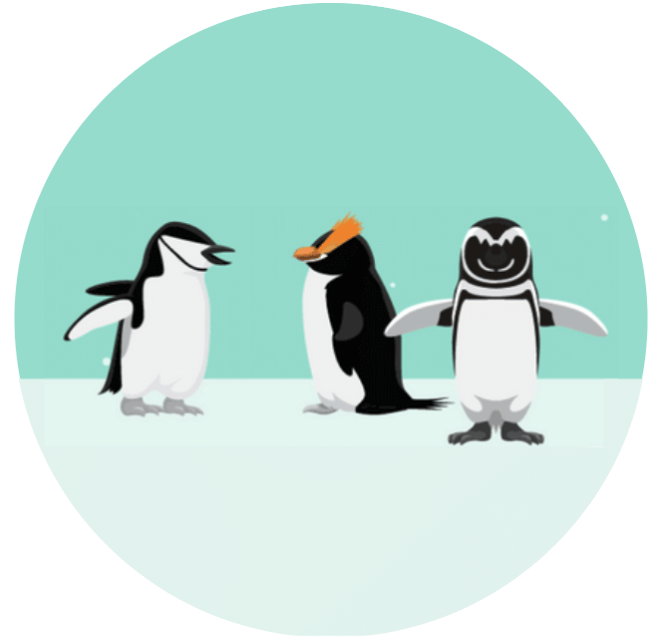 As a leading B2B digital marketing agency, We help B2B Technology Companies, enterprise software, and hardware companies increase brand awareness, reach more qualified leads and close more customers. Penguin Strategies is a Diamond Partner of HubSpot.