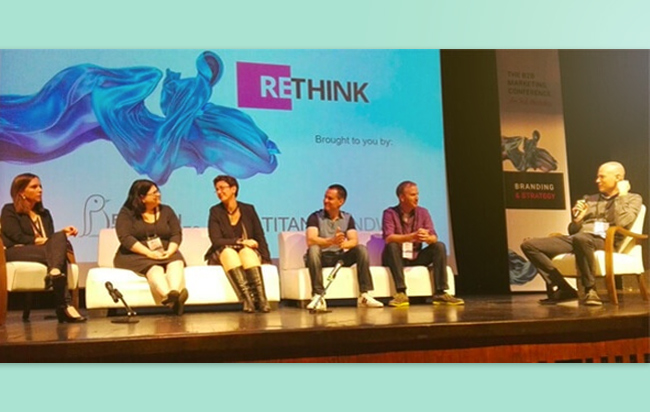 March 2018, Penguin hosted ReTHINK, a super targeted conference, aimed to allow top professionals in B2B technology marketing to meet and learn from each other.
Personally, I found that the most valuable session of the event was the 'CMO Panel' that brought to the stage 5 Superstar B2B tech marketers, who shared priceless advice on how to be a successful marketing executive in 2018.
Perry Nalevka, Penguin's CEO led the panel while the CMO participants were:
Here are some of the highlights from the panel:
What's changing in B2B tech marketing in 2018?
Inbar from TrenDemon says that B2B marketers have a tendency to "fall in love" with their marketing data, and sometimes forget that every click on their website is actually a real person making a decision. When this line of thought is emphasized, marketers will be able to come up with more effective ideas for marketing tactics.
Rebecca from TheLeanMarketer added that despite the fact that B2B marketing is focused around selling to organizations, it's still people that are our audience, and that's why it's most effective to appeal to their emotional side. (Even professionals who buy things for their company are after all human beings!)
Gali from NetApp clarified something super important related to what exactly marketers need to be measuring: "It's the conversions to sales, and the all together ROI, it's not all about MQLs anymore". From my personal perspective, this is truly a shift that's happening nowadays with more and more companies who are ready to manage their marketing efforts in a more sophisticated way than was normally done in previous years.
Perry, our CEO at Penguin Strategies, touched on a totally different aspect of change: In the past, B2B marketers used to stay away from investing too much in branding. This was especially true for "techie" founders of startups. We here at Penguin can identify a slight change in this tendency as more and more CMOs become much more educated on the power of building a brand.
What's the first thing a CMO needs to focus on ?
Rebecca Steinberg thinks that the most important thing that a CMO needs to do is to analyse the overall strategic goals of the company and choose the right fields of focus for the marketing efforts. This choice will of course depend on the stage and state of the company, but whatever he/she chooses, should be the "top worry" for the CMO on a daily basis.
Nir from Celeno clarified that marketing should not be framed as a set of separate activities anymore, but rather as a "machine". This machine needs to build both the demand and the brand and needs to combine both efforts effectively.
Udi from Gong.io suggested a different way to look at it: "The CMO should think first of all about how to solve the client's #1 problem. Never start with what you want to say, but with solving a problem that your audience are having right now."
Inbar from TrenDemon added on this line of thought and suggested: "Gain authority by demonstrating to your audience how your product will get them a raise. "
On the other side, Gali from NetApp reminded us that it's much more important for a B2B marketer to understand their product and it's value propositions deeply rather than focusing on writing slogans. "Talk to your audience directly, no fluff! For many years, there were marketers who didn't understand the product so well. Those days when you could get by with it are over!"
How a CMO with a very limited team / budget can still be a "hero CMO"?
This was a question that came from the Rethink audience. Following a day of conference where a lot of marketing strategies and tactics were discussed, it seemed like you would need a huge team/budget to do so much, so we asked our panelists what they would recommend to do when you have a very limited one.
Here are some of their ideas:
Nir - You need to be super super focused on the top priorities, and do only that. You have to be much more data driven, and much more clear on how to sub-segment, and choose which tactics to apply to the selected persona at the selected stage of the funnel. Don't try to "do it all"
Inbar - Take the time to plan and take time to review results. When you have a small team it's very often neglected because you feel like you don't have the luxury to do it, but it's a big mistake, because then you'll end up with less results and less learnings on what works.
Rebecca - Choose where you're going to achieve most impact and do only that. If you have a small team - you can always recruit freelancers and agencies who specialize in the specifics of what you need.
Gali - Don't do anything you can't measure!
CMOs Are Facing The Shortest Lifespan In The C-Suite, why?
We at Penguin Strategies have worked with many CMOs in the past few years and can't miss out on the fact that the CMO's position gets reassigned more often than any other C-level job in the high tech industry. Perry, our CEO, tends to think that the main reason for this is because CMOs are most often viewed as an "expense" rather than a "critical business function which is tied directly to results".
Inbar raised an idea that maybe CMOs too often start everything from scratch. Inbar claimed "That's a mistake. It can't always be that broken... you don't need to change everything that the previous CMO started. Maybe instead you should try and carry on with what was done before you… study it thoroughly before you decide if it's worthy or not".
Udi thinks that historically Sales have had much clearer job descriptions. It is often the case that the CEO doesn't know what exactly to expect from the CMO. Udi suggests that the CMO should aim to own a critical business function. For example: SDRs. Something that will be critically missed if he's gone for a month.
Gali added another perspective related to CMO skills: "Today's CMO needs to be a sort of Jack of all trades. The CMO needs to be on top of all the fields: strategy, marketing automation, product marketing, branding, advertising, content, social media, SEO… and the list goes on. If you don't have the basic knowledge in each of the domains, you need to make sure to have people who do, working for you.

On the other hand, Gali added a different perspective to the issue. She suggested that it's not necessarily such a bad thing that CMOs change jobs so often "...because eventually, after rapidly changing jobs, you're going to end up at that one job where all your vast experience will pay off, and will help you do an amazing job and become that 'Super Hero CMO'!"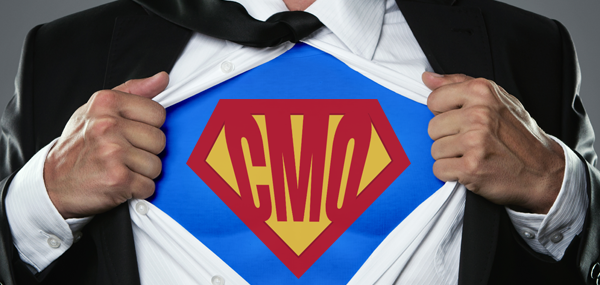 Key Takeaways
A marketer of today is expected to be much more of a scientist than an artist - at the same time, marketers need to do the quantitative analysis without neglecting the qualitative analysis ("remember behind each click there's a person").

Marketers need to be measuring every activity in terms of ROI, rather than just "count how many leads they generate"

Be a "Jack of all trades" - meaning, have a solid understanding of every marketing domain that applies to your company.

Marketing needs to focus more on solving our audience's problems and less about pitching products

Good planning of marketing activities, combined with regular review of every activity - is crucial for effective execution

For a limited budget marketing: don't do ANYTHING that's not measurable in terms of results.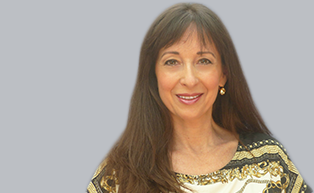 As Chief Strategy Officer at Penguin Shoham leads client strategy and manages an internal team of Inbound Consultants. To get her strategy tuned she starts each morning with Yoga and a big smile :)