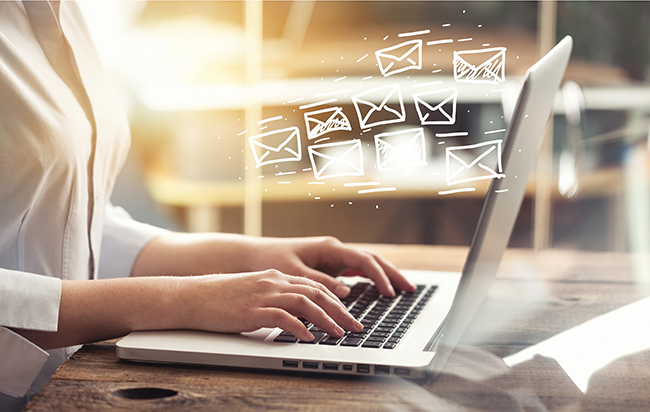 It is very easy for tech marketers to overlook email marketing campaigns due to the existence of many digital marketing channels through which they can successfully run their marketing campaigns. But according to this industry report, "Email is the third most influential source of information for B2B audiences, behind only colleague recommendations and industry-specific thought leaders."
So what does that mean for B2B tech marketers?
Email marketing will continue to deliver value in the coming years. The only thing that will change is the trend of email marketing as a means to generate profit for businesses. For now though 59% of B2B marketers say email is their most effective channel in terms of revenue generation.
Here are five email marketing trends you can't afford to ignore this year as a B2B tech marketer.
1) More creativity with creative:
Yes we get it, you are technology oriented and therefore design can sometimes take less of a priority. But as you have seen even with your technology, having a beautifully designed UI makes your product or service more attractive to tech marketers. The same therefore goes for email marketing. Now more than ever you need to put more effort into your email designs. Especially in the world of mobile marketing you cannot stick to your old basic ways of email writing since more than two-thirds of emails are read on either smartphones or tablets.
Therefore your email strategy needs transformation according to the changing preferences of consumers. But what exactly can you do?
TIPS: You can add animated GIF's, videos and images within the design of the emails, as well as provide a CTA button at the end of the email. These are some of the trends that brands are swiftly adopting this year. The logos of the brands and different colors can also be added in the emails to create brand publicity. These designs pose the ability to influence the purchasing decisions of consumers.
2) Importance of Automation and AI:
Some tech marketers find it hard to demonstrate the value of adopting automation and Artificial Intelligence for their email marketing campaigns. These trends, however, will reflect the proficiency of the brands about their ability to be responsive to their customers.
If you are a HubSpot user or have any other Marketing Automation platform for sure you have used automation for your emails when setting up workflows. However, the concept of using AI for your email marketing might be novel. Recently Hubspot acquired Machine Learning Company, Kemvi, to further boost their AI capabilities for their users.
This acquisition will certainly super charge HubSpot users' ability to get more out of their data by creating more personalized experiences with respect to email marketing. In addition, it will most definitely enable marketers to not just test which subject lines or body content works best or the best time to deliver the content but, it removes any human error or bias by giving the optimal content combination that will work for your target audience.
It would therefore save you and your team a lot of time you usually spend working on A/B testing and allow you to expand to greater variations of testing elements.
3) Innovative responses increase consumer trust:
People are caught up in their lives and due to technology and internet it has become difficult for marketers to meet their expectations and more so grab their attention through email. Outside of work, Americans most commonly check their email while watching TV (70%), from bed (52%), on vacation (50%), while on the phone (43%), from the bathroom (42%), and even while driving (18%).
So how does a tech marketer get their busy CIO or CTO to open their email or even more thrilling click on a link?
The answer lies in building trust. Clients must feel connected to your brand which is reflected through the person sending the email. Sending a standardized robotic email will not get you the responses you seek.
TIP: To increase client trust, it is important to craft innovative emails and responses, which are unique and real. HubSpot email templates can help you turn your best and most repetitive emails into templates you can personalize, optimize and share with your team.
Here are 21 high performing B2B email marketing examples to "steal" ideas from.
4) Email interactivity is a must:
Nine out of ten times when you send an email as a tech marketer you are expecting someone to take some kind of action…..ok 10 out of 10. Whether it is to click a link to read your entire blog post or sign up for an event such as webinar, or schedule a demo with you, the end goal is the same, getting your readers to CLICK THAT LINK!
Some good news for B2B marketers, CTRs are 47% higher for B2B email campaigns than B2C email campaigns
TIP: So to achieve this click-through-rate here are a few things that must be in place:
Make sure your writing style is interactive that is action oriented not passive.

Have clear call-to-actions when you wish the reader to click, don't just hyperlink in-text phrases as you would in writing a blog. In addition, have the CTA as a button or even on a separate line with a clear action such as "Download Here" or "Schedule a Free Consultation"
Find here 7 things you can do to significantly improve your click through rate.
5) Personalized content is not creepy:
This year the trend of personalized content will continue to be on the priority list of every brand to satisfy their customers and provide value to keep their trust and build their loyalty. Note however, personalization is not limited to simply adding the first name of the person in the email but also ensuring that you are sending relevant information to targeted segments of your database. For example, if a contact who is a CIO of a software company recently downloaded an eBOOK, you won't send him a follow up email gives him sales tips but instead will send him a link to a blog that allows him to learn more about the solution he is interested in.
Adopting a personalized approach as a B2B tech marketer, increases your chances to convert your target audience into loyal customers.
All in all after implementing all of these great tips can be very embarrassing if you send an email with a broken personalization token, or forget to set default values (resulting in blanks in your emails). Not to mention sending links or images with broken URLs is also super embarrassing. This can and has happened to the best of us.
So how can we avoid this?
TIPS: Luckily for us HubSpot users the verification and review process is a life saver. Just before hitting that "SEND" button you do get to make sure all fields are green and in order. Anything you missed appears in red on top with suggestions on how to fix it.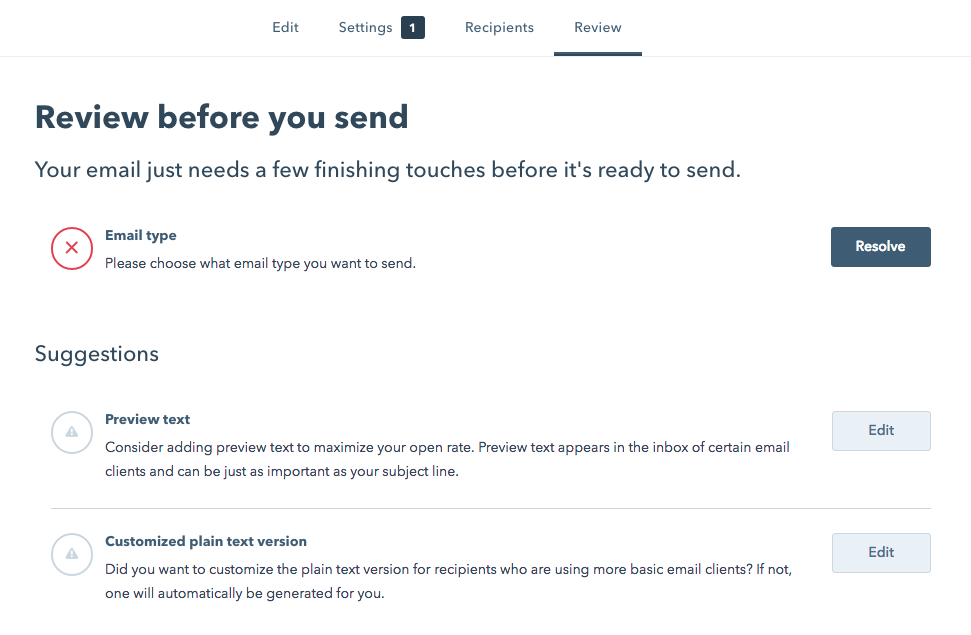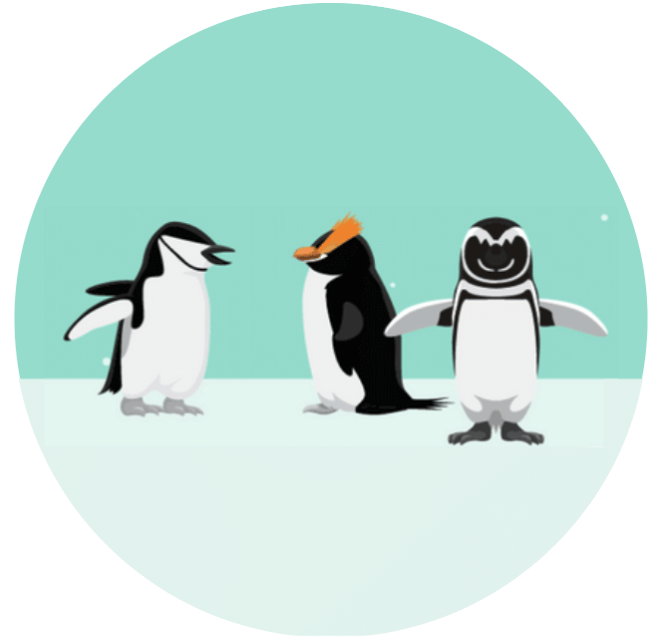 As a leading B2B digital marketing agency, We help B2B Technology Companies, enterprise software, and hardware companies increase brand awareness, reach more qualified leads and close more customers. Penguin Strategies is a Diamond Partner of HubSpot.