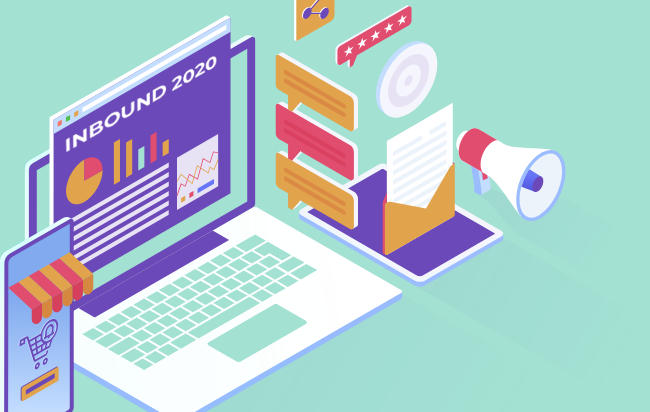 HubSpot's INBOUND 2020 has come and gone, and with it some big announcements of groundbreaking changes. Always working to improve its user interface and listening to customer needs, HubSpot rolled out some new features improving the platform so it is both more simplified and customized to your business needs.
Check out our top three new features that are so good we just needed to share it with everyone.
1. Custom Objects
Every business is different, and therefore the standard CRM objects (contacts, companies, deals, tickets, and products) just don't make the cut anymore. Now, businesses have the opportunity to create custom objects that allow you to create and store virtually any data in HubSpot. These objects can be used in all of the same places the standard objects are used (reports, emails, workflow etc.) for a fully personalized experience for both business and customer.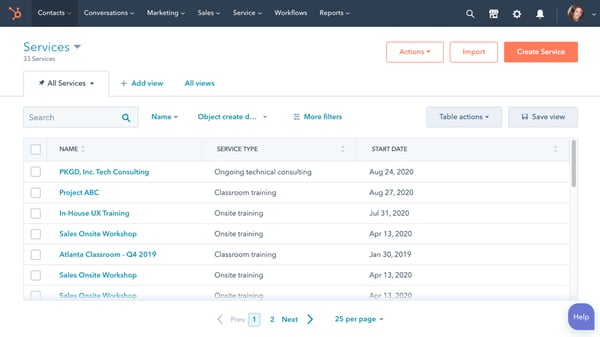 1.1 (So Good it Needs it Own Section) Custom Objects in Personalization Token
You heard it correctly, you can now use personalized objects in automated emails in addition to just personalized names or titles. This allows you to create a fully personalized experience for your emails by including objects that are completely specific to your customer.
See example here: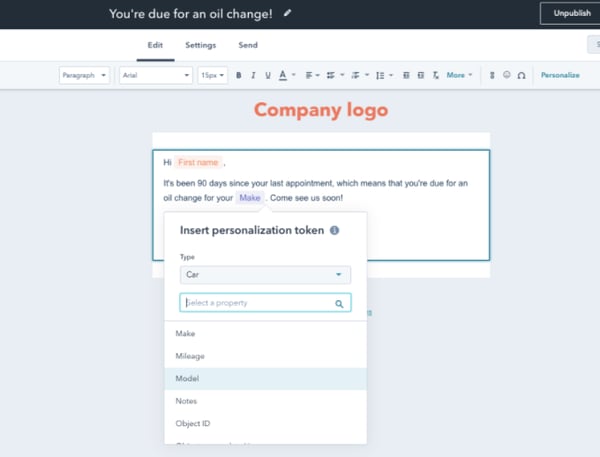 In this example, you are able to use tokens that specific your customer's exact car model, mileage, or any other information that is totally unique to your customer.
2. New Sales Hub Enterprise
HubSpot introduced a wealth of new features in the new Sales Hub Enterprise. Besides for the custom objects (that we can't get enough of), they've created new tools such as more individualized teams & permissions capabilities, dozens of new ABM features, and advanced sequences.
They've also taken AI to the next level with the capability to scrape email information from signatures. Reporting is made simpler with a robust list of new Sales Analytics tools and over 20 new reports that gives you rich insights into the overall health of your sales pipeline so you can coach your team and improve outcomes over time.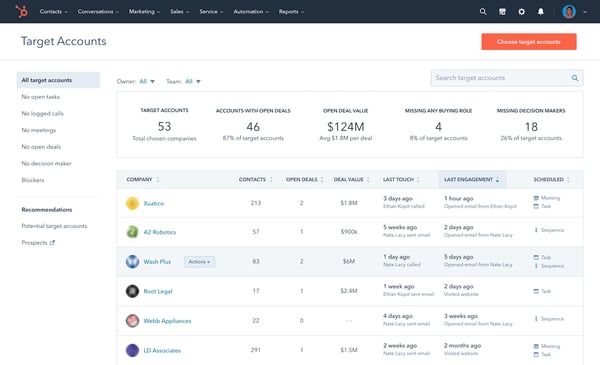 All of this, and new mobile features, make remote working easier than ever!
3. BETA- All-New Custom Report Builder
Until now, reporting on HubSpot brings you the information that you are looking for about a specific topic, but it's up to the marketer to put it all together to create the bigger picture. Now, with the custom report builder, you can see your information in the context of all of your data sources (marketing, sales, CMS etc.) in order to answer specific questions you want to know.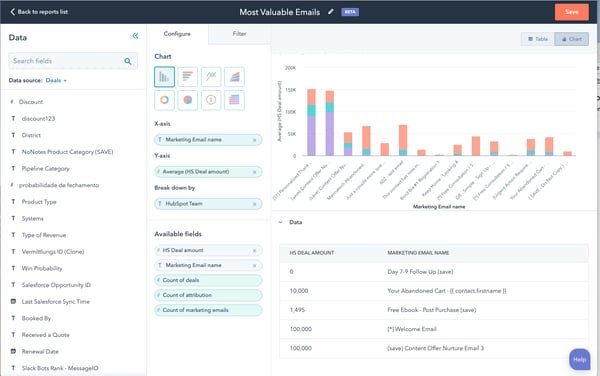 Interested in learning more? Check out all the HubSpot updates here and feel free to reach out for HubSpot Support Services.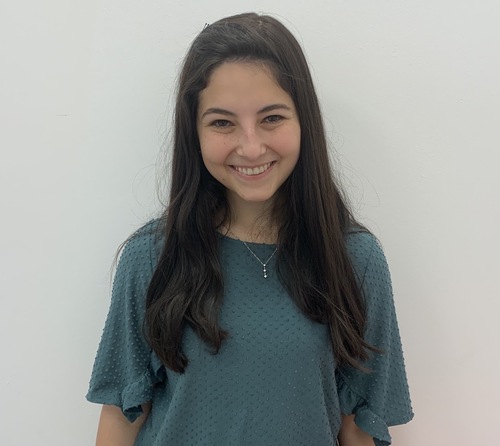 Leora is a digital marketing specialist at Penguin Strategies. She is passionate about digital marketing, marketing automation, and is always looking to learn new things in the field.