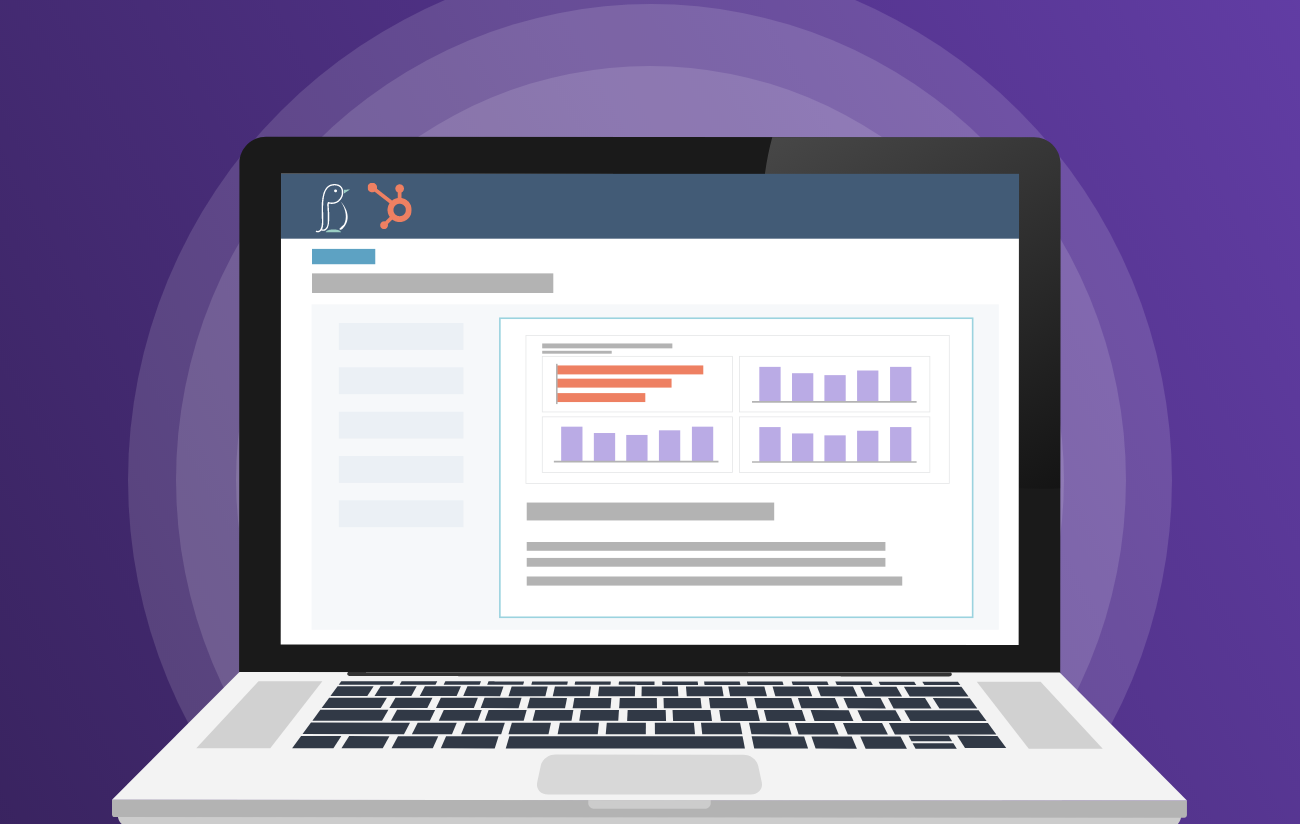 Ever wish something was going to happen and then BOOM, it happened? This is exactly how we and many companies felt when HubSpot recently made a huge investment to improve its popular CMS platform, eventually turning it into their fourth product released after the Marketing, Sales, and Service HUBs.
I personally am a huge fan of this platform, a proud fact I recently shared with HubSpot CEO & Co-Founder Brian Halligan. In turn, he shared with me the backstory of the platform:
HubSpot had been receiving constant feedback from customers about how much they enjoy the CMS platform, and after a great deal of research, they decided to develop the already successful tool into a robust platform so companies can focus on their entire customer experience. Traditionally, CRMs are database-focused and don't support website development, but seeing the success of Wix in the lower end market, HubSpot realized the need for a user-friendly, template-driven website platform for medium to large business. A CMS that allows marketers to build pages independently while also providing developers the capability to build light-weight apps to create awesome user experiences.
But why do I rave this platform so much and like to call it HubSpot's Best Kept Secret? Read on to find out 😀.
Empowerment In A DIY Fashion
Let's start with WYSIWYG, which stands for "What You See Is What You Get". Basically, I can go into my website, click a button, update text right on the page, and see how it will look as I am editing the text. It's like the invention of the digital camera — you aim, click, and BAM, you can see the picture. No need to be an expert photographer or have fancy development equipment.
HubSpot's CMS — like its siblings, the Marketing, Sales, and Service HUBs — is built from the bottom up with the end-users in mind. Built by marketers, for marketers.
I'll give you a real example from my life as Penguin Strategies CEO:
A few weeks ago, HubSpot was seeing a lot of opportunities with companies on Marketo. These companies were looking for technical agencies that could help them with the migration to HubSpot. Since we have plenty of experience migrating companies from Marketo to HubSpot, I decided to launch a new services page. As expected, my team was busy so I wrote the content, cloned a similar page, and went live within 90 minutes. That's how easy it is.

To clone a landing page is as simple as a couple of clicks
Your IT Guy Will Thank You
About a year ago, one of our Enterprise customers (Nasdaq traded) called us asking for help with a serious issue: their website was down! Also, it happened just as they were having an investor earnings call. Very embarrassing, to say the least. The IT manager was not happy. We suggested they migrate to the HubSpot CMS. The first reaction was: "The HubSpot what?!?"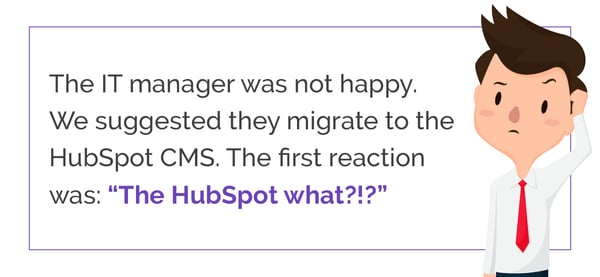 We went into detail about HubSpot's Best Kept Secret, and with the help of the HubSpot team, we walked their IT through all of the security features (including Standard SSL certification, 24/7 security monitoring and threat detection). Since then, they have been extremely pleased with the migration and we have continued helping a growing number of customers — startups and enterprises alike — migrate to HubSpot CMS.
Network security is one of the most important features of the CMS platform as cyber attacks happen every day. This is especially relevant for our Israeli customers as their websites are at the top of the list for many hacker groups. HubSpot spells out all the bells and whistles of their website security, monitoring and compliance features here.
Migration Becomes A Pleasure, Not A Pain
If you are thinking of moving to HubSpot's CMS, this is the best news you'll hear. HubSpot will do a lot of the heavy lifting in migrating your website, moving the first 20 pages of your website for free!
This is especially big news if you just redid your website or are not looking for a site redesign, but still need to justify moving to a new platform.
Website Personalization - Only A Few Clicks Away
Email personalization is standard practice today. No one is sending an email without at least pulling the prospect's name, while most marketers are taking it a step further by segmenting their contacts and sending tailored emails at prescheduled times for various recipients.
So why aren't you doing it on your website? Doesn't it make sense that first-time visitors, MQLs, and customers see different content? The answer I get to this question with non-HubSpot CMS clients is either "it's too complicated" or "it can't be done." Well, with HubSpot CMS connected to your CRM and Marketing HUB, it's just a couple of clicks away.
The Creative Possibilities Are Endless
I know what you're thinking. It sounds so easy, therefore it must have severe limitations, right? Wrong! This is what is absolutely incredible: the platform was built for developers as well as marketers. Developers can build templates providing maximum flexibility and incredible user experiences!
NetApp is a customer that is not only at the cutting edge of technology but crushing their marketing. They fully leverage the CMS platform and are constantly testing and improving their content to maximize results.
One of the most successful tools we have built for them is a calculator that allows their prospects to evaluate Azure costs and savings using their ONTAP product. The calculator is so successful, that we built additional calculators for AWS and Google Cloud providing the best possible customer experience with straightforward development.
But There's So Much More...
The CMS has so much more to offer and I recommend checking it out, but here are a few more cool things worth mentioning:
Adaptive testing - optimize your website by creating multiple variations of a page, and HubSpot will monitor and serve up the best performing option.
Drag-and-drop editor - easy and fast editing. Need I say more?
Contact attribution reporting - this allows for better insights into your buyer's journey.
Multi-language content creation - yes, English is a lingua franca, but in order to really break into new markets or countries, you might need content in the local language.
SEO recommendations - SEO is an ever-changing game with Google always keeping us on our toes! HubSpot CMS is the friend who always wants to see you succeed.
If you have any questions about the platform or are considering migrating to HubSpot, please don't hesitate to contact us.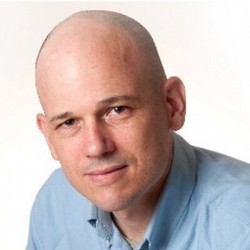 CEO of Penguin Strategies