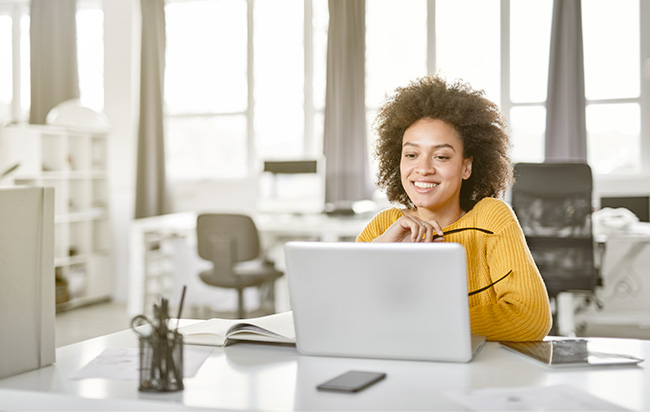 While I've definitely been labeled as my team's Twitter evangelist, I'll be honest and say I've never been a fan of Google+. In the beginning, when it was first released, I saw Google+ playing the role of Cinderella to Facebook and Twitter's stepsisters.
That being said, I've been doing some reading up and it seems that the real reason many of us are not finding Google+ fun or helpful for us or for our businesses is that we aren't trying hard enough. Of course you don't want to utilize a social network if your target audience isn't hanging out there, it's important to run tests to see if that's really the case with Google+. Most business aren't doing this and are just posting once in a while (if that) because "Google + helps with page rank- blah blah blah".
Anyhow we've run a few of these as experiments but here are a few of the "Google+ tricks of the trade" we're going to be trying over the next few weeks. We'll report back once we see how our clients have been doing and which of these tactics actually has helped us. But this is why you should be using Google Plus for B2B.
Putting Your Influencers into the Center of your Circle
It's not a bad idea to continue posting regularly, about 2-3 times a day on Google +. Yes, it's great for SEO and page rankings, as per our "blah blah blah" above, but what's going to really help you is to "circle" influencers in your field as well as potential clients you want to connect with. If you do this, and they eventually run searches for specific content, they might just come across something you wrote or posted.
Results as Clear as a Pond
If you go to the top of your post and choose "View Ripples" you'll be able to take advantage of this newer feature. It's a great way to see in a clear, visual way how far your post has been shared and with whom. Facebook doesn't have this feature yet!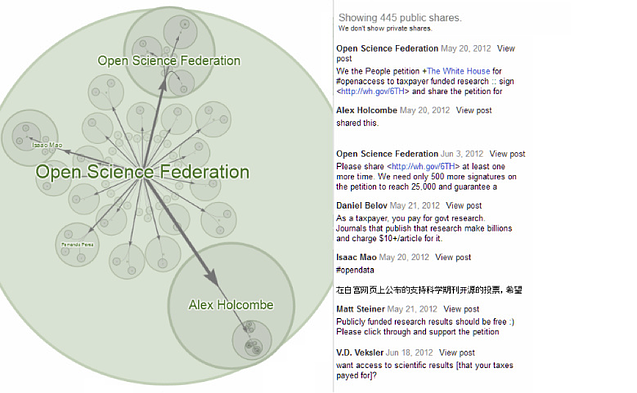 Example of a Google Ripple
Get the Picture?
We do now. We're big fans of social media scheduling tools like Oktopost. Click, add your message, add your link, schedule and voila! Right? Well…sort of. We love this example from Donna Moritz who says that thumbnails are a waste of space and don't get enough attention on Google+. She suggests posting an image then putting your link in the image's description area. This gives you better visibility all around. It will also give you a better chance that you content will get shared. Here's an example from the Penguin Strategies Google + page:
Follow the Leader
Google+ is the number two most used social network behind Facebook. It has elements that are reminiscent of LinkedIn, Facebook, and Twitter. Use these to your advantage. Social media, and more specifically, social media marketing, is about specific, targeted engagement. Google+ allows you to do this in a way the others can't- through circles and influencers. It's actually easier to become an influencer yourself because your posts will theoretically be found more easily with increased levels of participation and interaction. Yes, you can create segmented lists via your personal Facebook account.
However, can you do this using your business page? The truth is that there are ways around this, but they are not as easy to do. Many sources, like this infographic from Ivan Serrano show that in 35 years, all businesses will have a Google + page. Best to get crackin' on this now.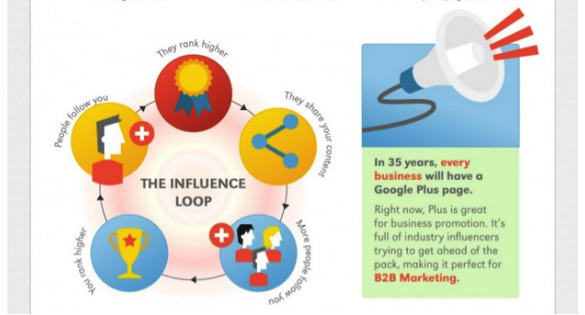 The point here is to make sure you're following your influencers and don't be afraid to reach out to those folks who are rockin' it in your industry both offline and on Google+.
Hanging Out
Take advantage of Google Hangouts as part of your Google + activities. It's a great way to get to know the thought leaders in your field or even some potential customers. Who doesn't like speaking to someone in real time when they have a question about your product or service? Basically, Google Hangouts are Google+'s answer to webinars, but in a short, sweet, and smaller format.
We hope you found these helpful. We're always looking to learn from others. Let us know in the comments what Google+ tips and tricks have worked for you. Also follow us and leave us some love on our Google + page!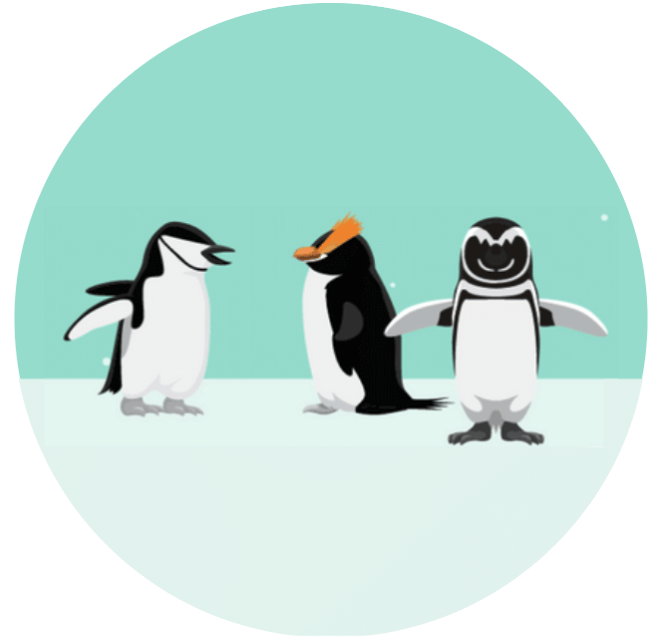 As a leading B2B digital marketing agency, We help B2B Technology Companies, enterprise software, and hardware companies increase brand awareness, reach more qualified leads and close more customers. Penguin Strategies is a Diamond Partner of HubSpot.