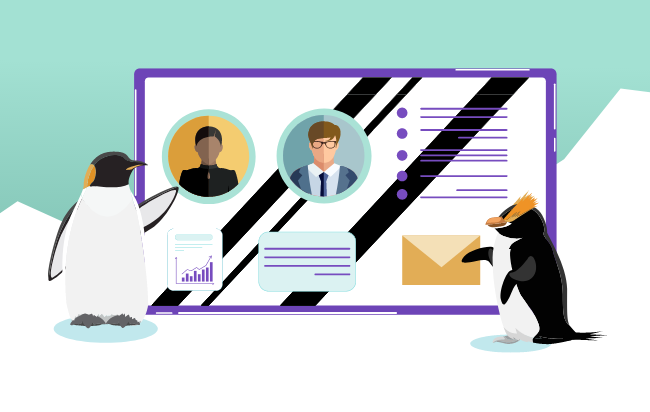 Where would we be without marketing automation? The beautiful ability to help guide a customer's journey across different channels, delivering the right content to the right person at the right time. On average, marketing automation platforms lead to an increase of about 14.5% in sales productivity and a 12.2% reduction in marketing overhead.
But what is the right marketing automation platform for you? There are so many options out there and it's difficult to know the differences until it is too late. You can compare platforms on G2, speak to connections, read reviews, and more, but no two cases are alike and what might be best for the goose, is not always best for the gander. To help you in this often frustrating process, we've compiled a guide to 5 leading marketing automation tools; to help you make the right decision for your business.
Let's review some of the pros and cons of these platforms here.
Pros and Cons
Starting with the most popular marketing automation tool of them all, we have Hubspot. Hubspot has earned its title by being the most used marketing automation tool, with over 96,000 websites and is consistently reported as the most useful and cost effective tool, starting at about $200 a month.
Pros

Cons

An easy and intuitive platform that anyone can use
Designed for businesses of all sizes
All in one platform for inbound marketing operations (building landing pages, blogs, campaigns, workflows, etc.)
Seamless integration with Salesforce
Robust support and education team for any question

Limited statistical tools for a complete analysis
Fewer customization options for advanced developers
Works on 12-month contracts
Marketo
Marketo is generally viewed as a great platform to use for businesses as they get bigger and need more robust statistical analysis. While it is not as user-friendly as Hubspot, it offers unique customization options for marketers, made by marketers. Marketo prices start at $895 per month for 10 users.
Pros

Cons

High-level advanced analysis and email workflow tools
Best for SMBs and larger
Native integration with Salesforce
Intuitive platform
Robust lead scoring

Complicated integration
Hit-or-miss customer service
Poor landing page and form builder
Pardot
Pardot is Salesforce's own SaaS marketing automation platform generally geared towards the B2B market. Pardot's specialization is in lead generation and nurturing based on the salesforce platform with email and targeting options. Pardot is typically used by larger enterprises and is priced starting at $1000 for one user.
Pros

Cons

Seamless integration with Salesforce
Behavior and lead scoring
capabilities
Many customizable email templates

One of the most expensive platforms with limited options
No unique CRM opportunities without Salesforce
No SEO functionality
Eloqua
Eloqua is a SaaS-based company hosted on the Oracle Marketing Cloud. Eloqua is designed for cross channel marketing automation. Eloqua is viewed as a tool primarily for enterprises as it is expensive and requires constant technical support.
Pros

Cons

Customizable landing page, email, and other inbound marketing tools
High quality integrated and customizable reporting and analytical tools.
Native integration syncs with Salesforce.com, Microsoft Dynamics CRM and Oracle/Siebel CRM On Demand.

Expensive with little flexibility
Requires a technical integration and constant support
Very low customer service rating
MailChimp
MailChimp is an email-centered marketing automation platform that is geared towards lead generation for small businesses. MailChimp offers various user-friendly tools for email marketing and reporting and starts completely free, but for advanced lead tracking you will need a complementary tool such as Salespanel.
Pros

Cons

Affordable and effective for small businesses
Easy to use and user-friendly
designs and features
Provides useful statistics

Limited to email resources
Not integrated with other CRMs




Conclusion
It's important to take in every factor of your marketing plan when deciding what marketing automation platform to choose. While some may be more focused on user-friendliness, others may care more about statistical analysis. It is also always important to factor in a company's rating from other customers and their customer support. Working with a marketing automation platform doesn't need to be a lonely job, and you need to be sure to have the right support capabilities to make your marketing plan the most effective and efficient as it could be.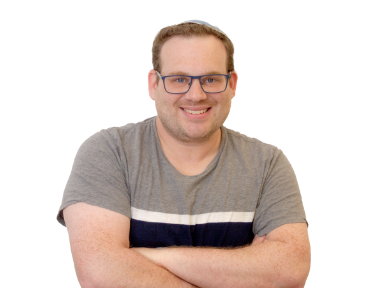 Yoni is our Director of AI marketing solutions and senior marketing strategist. He is certified by the AI Marketing Institute and as a HubSpot trainer. Yoni helps companies adopt generative AI tools in their tech stack and works with AI generated content to produce the ultimate assets in record time. Yoni runs marketing strategy for clients from various industries, including automotive tech, cybersecurity, finance and more. Yoni's not-so-secret marketing secret? Everything in marketing comes down to goals and audience. If you don't know who you're talking to and what you want to achieve, you're shooting in the dark.