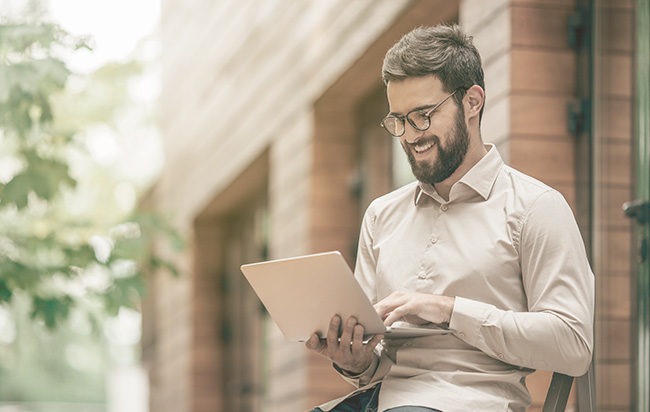 You've decided you need a new cell phone. It's been a few years since you bought it and it's finally bit the dust.
Yes, you could just go with the newest and coolest thing out there at the moment, but you want to find a phone that might be cheaper and perhaps a bit more reliable.
You might use your phone for work like I do, so you need to make sure it has specific specs, like a good camera for taking photos for your company's social media accounts.
Who do you turn to for assistance?
Ok, you might go to a local store to see what's available locally, but chances are that you'll be looking for your new phone online. You'll either browse a well-known site like Consumer Reports or you might post something to your Facebook wall asking your friends what type of phone they have and why.
Chances are that you won't look in the newspaper or refer to an ad that you see on billboard unless it really sticks out in your mind. Even if you see that brand name on a billboard, you'll still speak to your friends or colleagues first to see if the ad is reliable.
Marketing: It's All About Trust
No matter what you do, you'll always look for a source you trust when deciding to invest in just about anything. That's the magic of inbound marketing and what sets it apart.
Inbound marketing allows you to earn and build trust between you and your potential customer all the way through the buyer's journey. This process takes a great deal of time and effort because you need to know how to reach to the buyer and what information they are looking for during each stage of the sales process.
Outbound marketing is equally valuable. It's a great way to reach out to a buyer personally since it may include a telephone call or even in-person interaction.
However, the information provided may not be what's right for the buyer at that specific time.
With regard to both inbound and outbound marketing, the way to build trust is to get to know your potential buyer on their terms, even if the process takes time. What steps do you need to take to reach your buyer so you can earn their trust?
What Exactly is your "Buyer's Journey"?
In order to understand how trust is gained through the buyer's journey, we need to first take you through the steps of such a journey. According to our friends at HubSpot, the buyer's journey has three specific stages: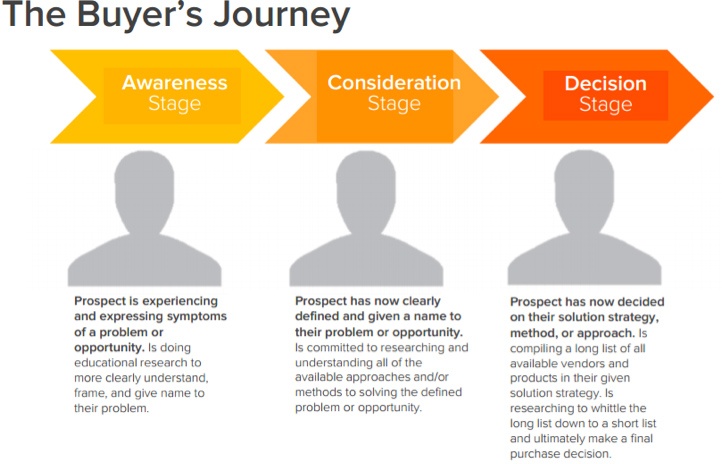 During all three stages of the buyer's journey, the buyer is trying to learn and understand what their issue is, how to solve it, and what reliable options are available to them.
The focus is here is on knowing who your buyer is, where they might be coming from, and how you can best help them with the particular product or service you are offering.
Whether you are a proponent of outbound marketing or a fan of inbound marketing like we are, these points remain the same.
The difference lies in the methodologies. In our next couple of blog posts, we'll be focusing on the he primary differences between inbound and outbound marketing at each stage of the buyer's journey, with an explanation of how trust is gained
What methodology are you using to reach your potential buyers? Why?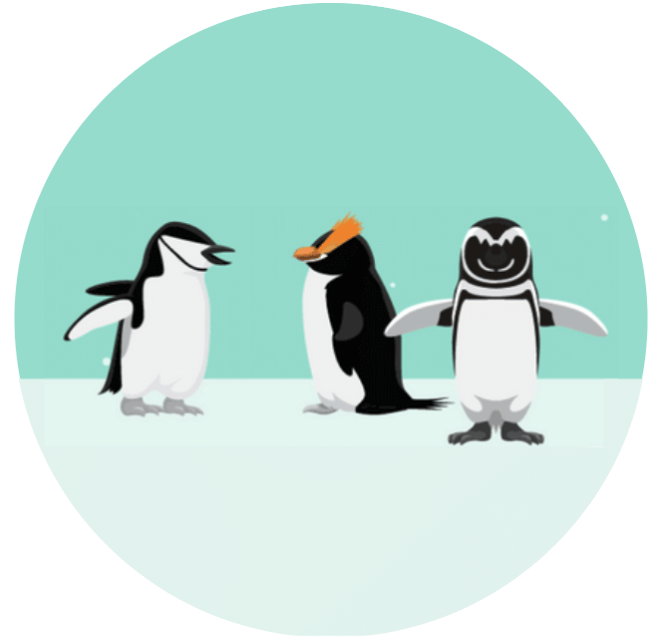 As a leading B2B digital marketing agency, We help B2B Technology Companies, enterprise software, and hardware companies increase brand awareness, reach more qualified leads and close more customers. Penguin Strategies is a Diamond Partner of HubSpot.