SEO Agencies are Dead!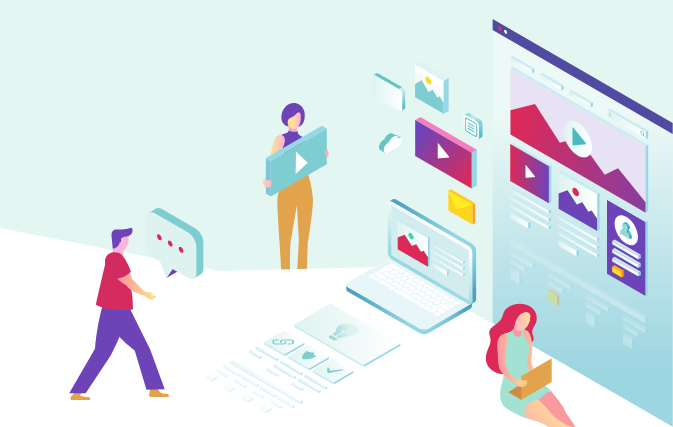 07 Apr 2021
To be honest, it's about time we shut the door on manipulating search results with smoke and mirrors rather than with great content. There has always been a fatal flaw in SEO strategies. Rather than creating great content for people, brands have spent the last 24 years (SEO has been around since 1997 - look it up) or so trying to woo search engines to place them on the coveted first page. The results of applying such tactics were pages optimized for what the "search algorithm wants" to see rather than pages optimized for a human to enjoy.
Fortunately, that's changing. Search engines like Google and Bing are looking at bounce rates and dwell times to measure success. When a user performs a search, clicks on a result, and then bounces off the page, those search engines recognize their failure in delivering a satisfactory search experience to their users. Google and Bing are turning to AI technology as they attempt to match user intent with results, rather than simply relying on matching words on a page to search terms.
In this new era of AI-aided search, the key to winning over search engines isn't cleverly embedding keywords and phrases into pages. That spells bad news for an entire industry built on having pages and posts stuffed with awkwardly phrased sentences that match user searches.

So Why Are SEO Agencies Dead?
Traditional SEO agencies are usually not the masters of content creation. They focus more on keywords, metadata, and alt-image text. Those tools have been effective methods at manipulating search results, but on-page bounce rates tell a different story after the user has landed on a page.
To truly impress Google and convince its bots that your site is the authority on any subject, you need to actually be an authority on your subject. To stand out, your site needs to develop a 360-degree strategy that combines great content that is useful for users to access and understand, an outstanding user experience that understands the visitor's journey, and third-party reliable sources that point to your page.
Classic SEO agencies can help you with fast loading times and getting backlinks, but the part that Google and other search engines really care about needs to be handled by content experts. You need people who understand your domain, your target personas, and your competitive environment to help you develop and post content that engages your users.
Will Digital Marketing Agencies Replace SEO?
When user intent and experience are factored into search results, clear, trustworthy, high-quality content that loads quickly and engages users will push your site to the top of the search results.
With that in mind, contrast your SEO agency's activities with that of a digital marketing agency that focuses on user experience, content, and lead generation.
The inbound marketing activities create a much richer user experience. They educate users on their site by sharing ideas, strategies, and thought leadership on relevant topics.
As search engines value content over keywords and place a premium on user experience, the use of videos, audio recordings, and graphic tools on a site becomes all the more important. Videos and audio recordings like podcasts hold users' attention, keeping them on the page for longer lengths of time. That high dwell time indicates to the search engine that they successfully delivered the right experience to match the user's intent.
There's no trick with great content and no manipulation needed to pull traffic to a website. For digital marketing agencies, the good news is that they can continue doing what they have always done, elevating the user experience through content that enlightens, delights, and serves its target market.
To the relief of content creators everywhere (as well as a few English teachers who cringed every time they read a poorly written article stuffed with unwieldy key phrases), the path to the top of search results is paved with great content.
You could say that "good marketing" is the new SEO.
If you're ready to build a content-based inbound marketing strategy designed to boost your organic traffic, we're always happy to talk!