Making Sense of A/B Testing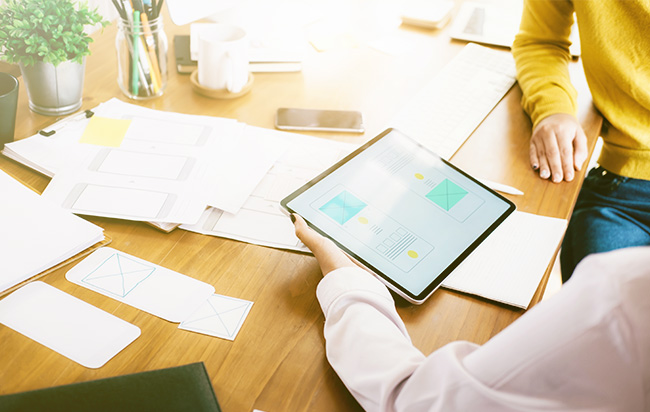 22 Mar 2020
Let's start at the beginning. Say that you recently received a report with metrics from a particular landing page, social campaign or email blast. You know you need to change things up a bit, but you're not sure what CTA, hashtag or subject line to use. You have a few options to choose from, but you're not sure what will work best when trying to reach this particular persona or audience. What do you do?
A/B testing is great if you find yourself in the predicament mentioned above. This type of testing helps you understand what will and won't work, no matter what type of project or piece of collateral you're working on.
Experimentation is good-especially in the marketing world
A/B testing is basically an experiment whereby one variable is replaced with another and you see which one performs better. Today's marketers are not just business people; we're half artist and half scientist. So it makes sense that we run experiments to see what works best - and also what doesn't. In the marketing world, we believe in the concept of "…If it ain't broke, don't fix it." In short, A/B testing helps us to understand what "fix" is needed, if it' s needed at all.
What you stand to gain from A/B testing
It shouldn't really surprise you that any change you make to your website or landing page(s) can have a huge effect on conversion rates. Before you make your new website or landing page live, run a test to see what works best your viewers or readers. Take one landing page and apply your new concept (and/or layout, colors, text, and graphics) and compare it to the performance of the same landing page built with your old concept in place. Make sure you only make one change at a time however so you know which element is the primary contributor to your improved conversion rates.
Based on these tests, you'll be able to see exactly when and how conversion rates increase. The results of the test will let you know where an improvement or change has made a difference. For instance, a company called Switch Video was able to increase their qualified lead generation by 221% by changing just a single word on their homepage.
What you stand to gain from this is an increase in readership, conversions and income. In short, higher conversion rates gained from research and A/B testing leads to more customers and more income overall.